planter wrote:Pyper.. I'm a little sceptical regarding WHEN the pic of the Mrs. shooting 3D was taken. The guy is the background clearly idicates the pic was from the 80's althought I do wish I had as much hair.

I also like the fact the Mrs. is only shooting pink arrows but they are NOT being launched by a pink bow.

Bows should NOT be pink!!
Thanks.
He has shown up for a lot of the events we have, and by the way he shoots, I am guessing he has done it longer than us.
Last time we seen him he pulled in to a 3D in a full size dump truck, had a whole lot of attention from my boy! One of those people you just like to trust.
Again in the background
.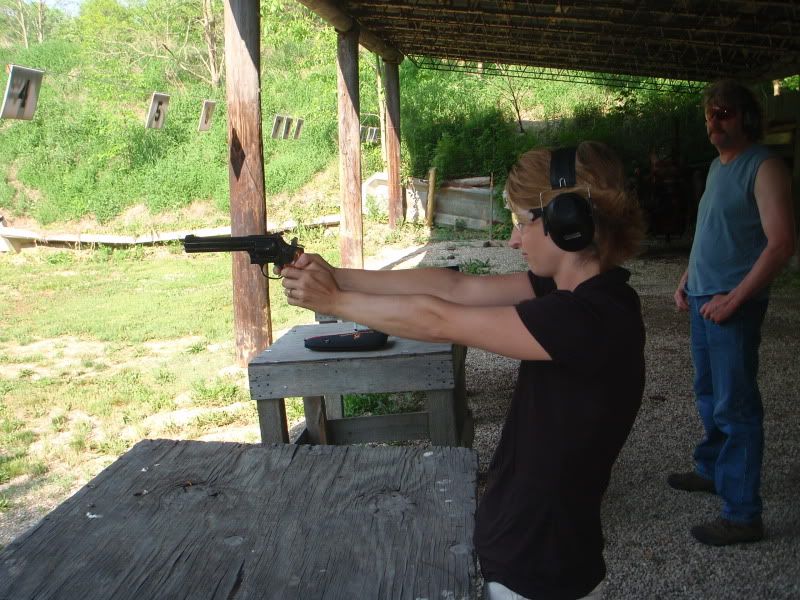 And again. Wife shooting against Hunter(his Savage), her CZ 452 I got her for doing her firearms test