I originally purchased my Exocet with an Excalibur cheek piece and although it is a wonderful little cheek rest, my line of sight was a good inch low of the center of the scope when I was settled into a comfortable cheek weld. The same was true of the foam pipe insulation trick discussed elsewhere on the forum.
After some research I decided to bite the bullet (carbon shaft?) and buy a commercial cheek rest made for rifle stocks. It is quite ugly but it is functionally gorgeous.
Using a couple of shims made out of 3/4" resin board the cheek rest fits the Excalibur stock wonderfully and gives me the height I've been needing for solid alignment with the reticule .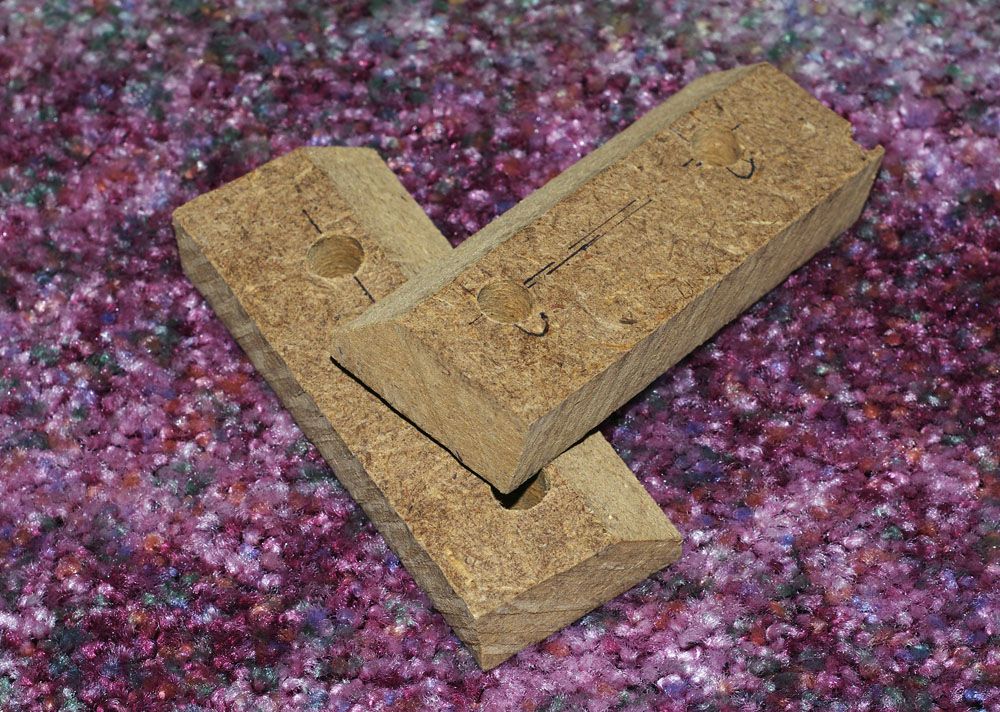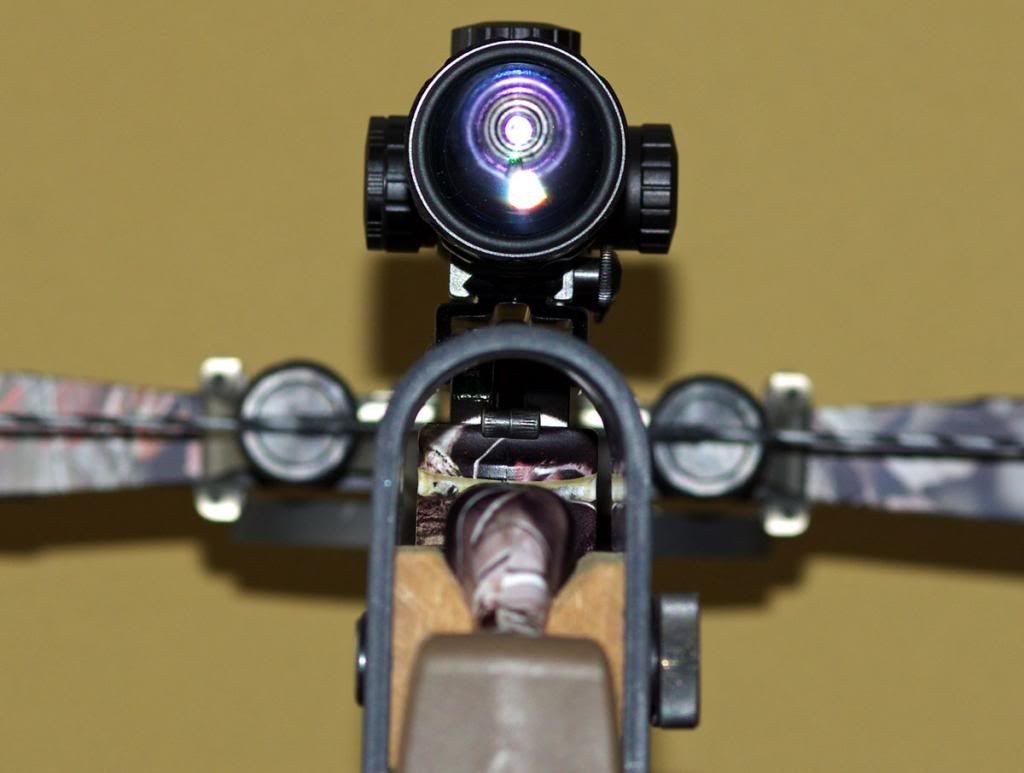 There are couple of versions of this available on the market. This one is made out of Kydex material that has some texture molded in that provides a nice surface for a cheek weld plus it is shipped with a patch neoprene foam that can be glued on if preferred. It also comes with the necessary hardware and 1/4" drill.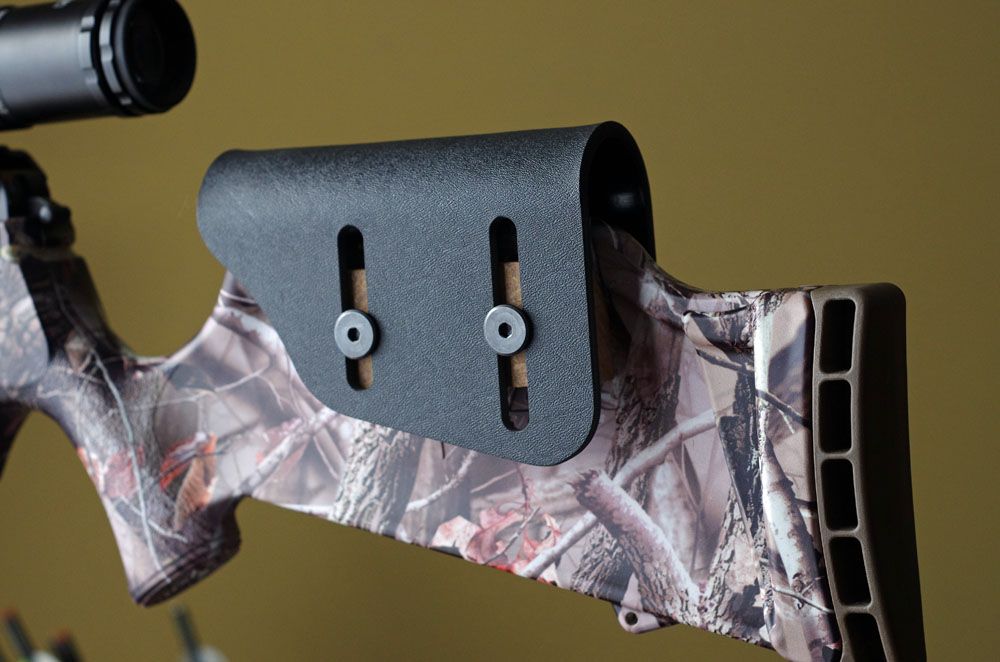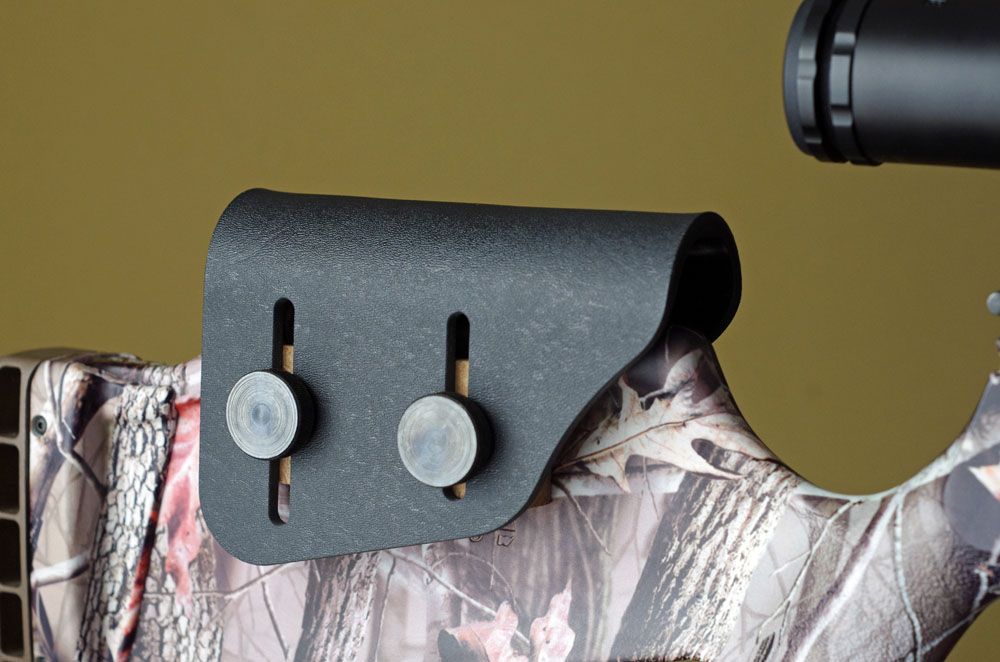 Although I will probably change out the thumb screws with the included low profile Allen screws once I'm done playing around with the adjustment, I find that I can still shoot either right or left handed without the thumb screws interfering when set at this height.
Prior to drilling holes in the stock I jammed some camping mattress pad foam under the rest and this allowed me to test fit the rest for the best location front to back.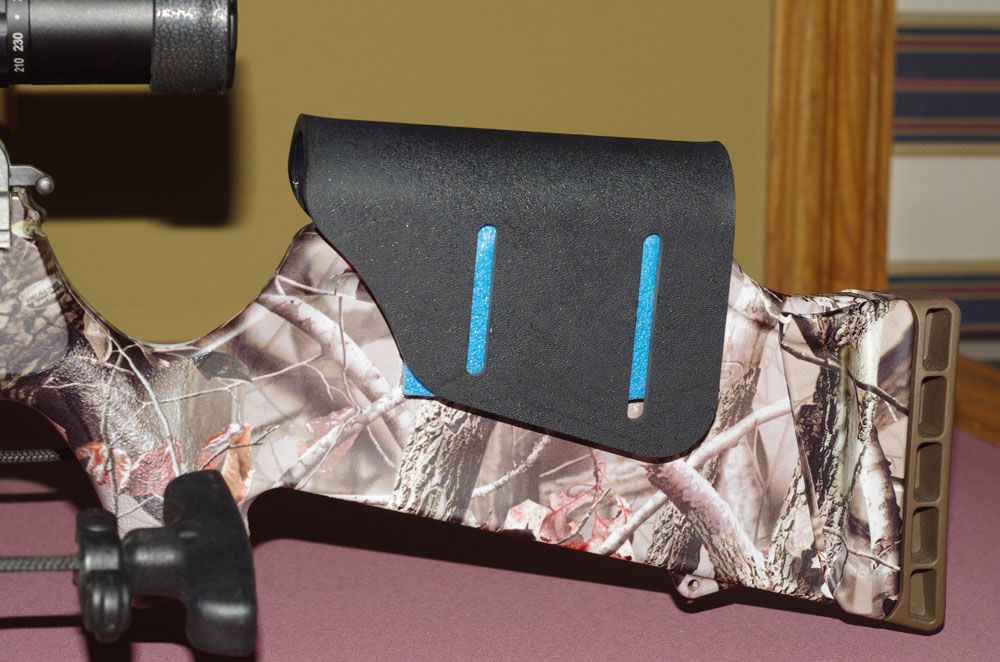 When installing these on rifles, the location is critical to ensure there is room to operate and remove the bolt action. On the Excalibur one needs to be a little more careful to remove the cocking rope between the reduced gap between the scope and cheek rest but it is not really a problem. I am suspicious that it could interfere with C2 cranking aid though.
I'm sure a different material could be used between the stock and rest for a neater installation but I used what I had at the moment.
For others like me, who have a facial bone structure that begs for a higher cheek rest than what the Excalibur rest provides, I highly recommend trying one of these, of course you are on your own when drilling holes in your stock.
Maybe Excalibur could develop one of their own (lighter installation and camo pattern!)
Between this cheek rest and Excalibur's stock extension (which I recently added), it is like shooting a whole new bow. I'm hoping this will take my mind off the Matrix for awhile.