Ok,
1: it IS quieter than the Equinox
2: it is faster
3: It is NOT easier to cock at all, side by side theres just no way it s the same.
4: it is a beast
way lighter and good to shoot. the scope is crap, sorry but a spade is a spade, its great to use and I will be keeping it for now but I like hi quality optics and the tac zone is not.
the finish is average but I really don't care, its a tool for filling my freezer and it will do that very well indeed.
My friend and I put around 87 odd arrows through her today and got it shooting dead on at 20 yards. the view was too good to go to a place to shoot out to 60 so Ill be shooting more over the coming days, I did not shoot the Diablo arrows, I used my custom arrows @ 436 grains, 150 field tips and 3" vanes, awesome
I was getting some flyers but most groups were in the 1 to 2" area. stuffed 4 arrows robin hood styles, sorry no pics of groups as I just did not think of it, at the time, I did a small vid and a few of the bows so you can understand why I did not want to go anywhere for distance shooting.
over all I am happy, I think Excalibur should maybe up the price a little and put a scope on it that does the bow justice but thats just me......
the vid of me firing Katipo
http://youtu.be/2gPTPfscnjM
side by side Equinox and Katipo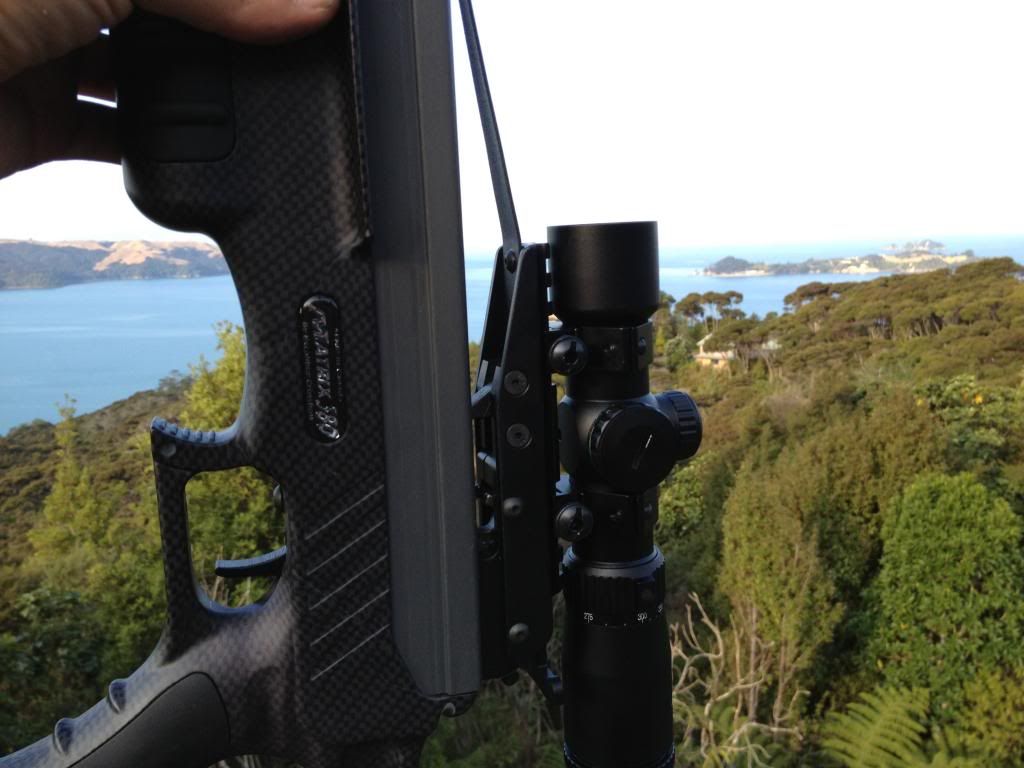 the view
the drive home
just so you all know, I take these pics as I know most of you are waiting for better weather and stuck indoors a lot, so it is for your entertainment, I hope you have had as much fun reading my journey into my Matrix as I have. keep safe
Matthew