Well we were over 100 shots on the 350W last week, so I thought I'd check everything and make sure fasteners are torqued and everything is good. The thing I noticed most is there is absolutely No Wear,,, visible on the string or serving,,,None! This is the same Trigger Tech that came outa the Micro, and it did pretty good, but even this 240# draw 350W is surprising me!!
This string was ordered for the new build and is a 36 strand FF+ material with a .036 AM serving. This string has a finished serving diameter of .160" that is perfect for use with the D2 Firenocks, and of course the flatnock's as well. As stable as this string is with it's small dia. it is very smooth shooting and quiet, I think the 6" serving along with the untrimmed ends may be part of the reason this string shoots so smooth and quiet?
I have always had excellent results with serving wear on any of the D97 string from our very own Vixenmaster (Vixenmaster strings) but this is just ridiculous, I may never need to worry about reserving, let alone another string!! This was a FF+ material Vixenmaster twisted up fer me and I have only had to readjust BH after the initial reset after about 50 shots, since it aint budged a 1/16".
And shooting 6 shots strings with an extreme spread of .6 fps. This is an extremely consistent string, and @ 336.3 fps AV. with a 407 grain arrow I believe it will be faster than the D97 string. The fastest shot in the string was 336.6 fps, and the slowest was 336.0,,, very consistent, and using this string the combinations of weight, fletchings, an nocks as well as type of arrow, seemed to all hit to the same POI out to 30 yards. The FF+ string is a winner!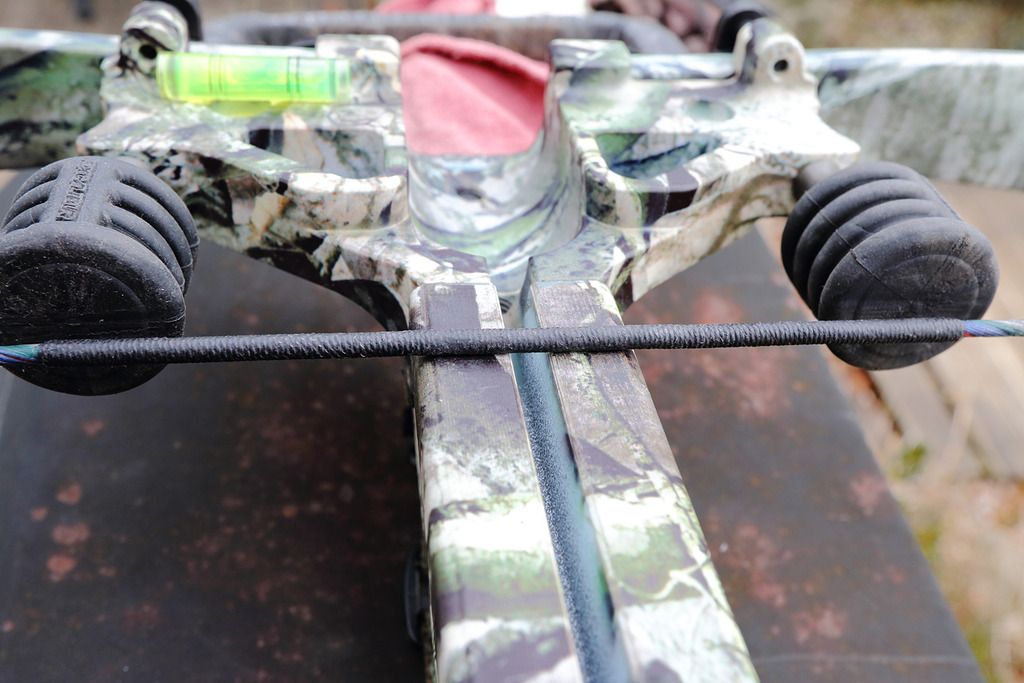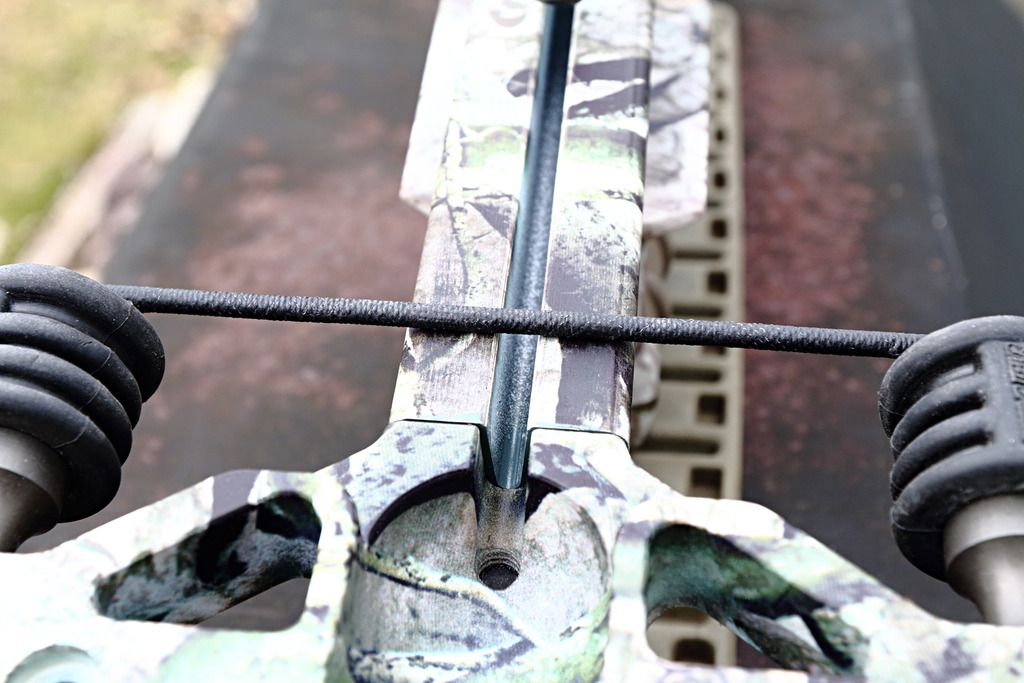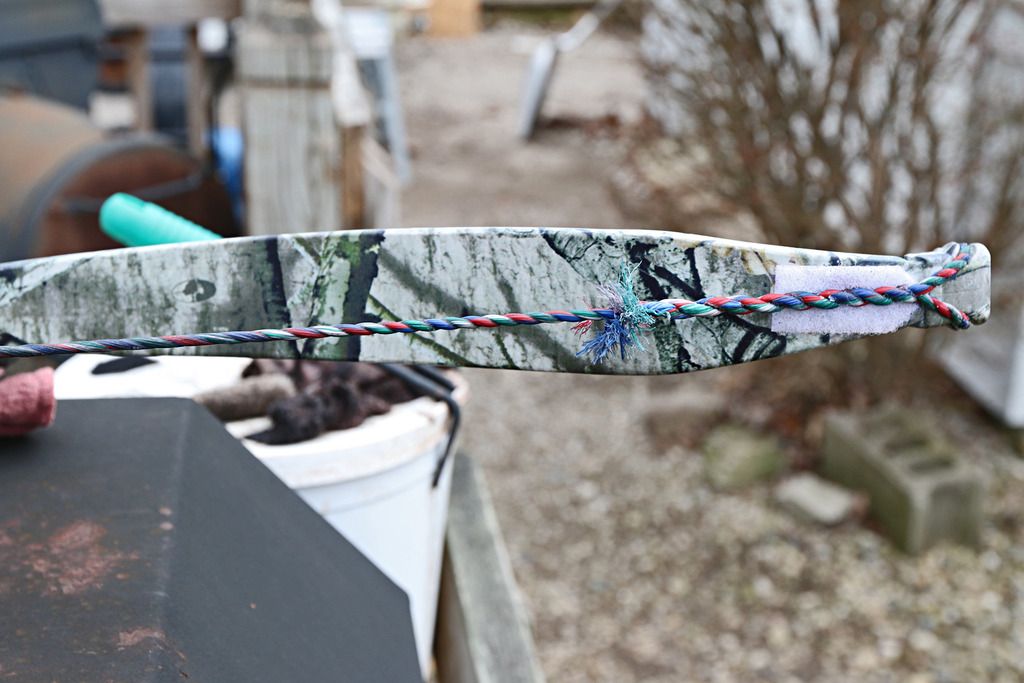 I am quite happy with the performance of this string, not to mention the bow. I have decided to take this string off and try a few more strings from smokepolehall, I'll report on all of them in time, but will give each at least 100 shots to see how they perform, wear, and settle in. The next string I am going to try from smokepolehall is the Force-10 it will be a heavier and larger diameter as it has 40 strands with the same .036" AM serving @ .175" It will not be a good choice for those wanting to use the D2 firenock, but should be excellent for flat nock user's.