Got a great deal on a gently used Bulldog 380 from Crossbow Talk. My wife and daughter said Merry Christmas and make sure it is under the tree Christmas morning
First thing I did was put it together which was easy and straight forward. Noticed immediately how nice and balanced it is.
It is better balanced and handling than my 355. It even feels lighter, especially in the front end. I then took the ADF off and replaced the cap screws with some torx screws.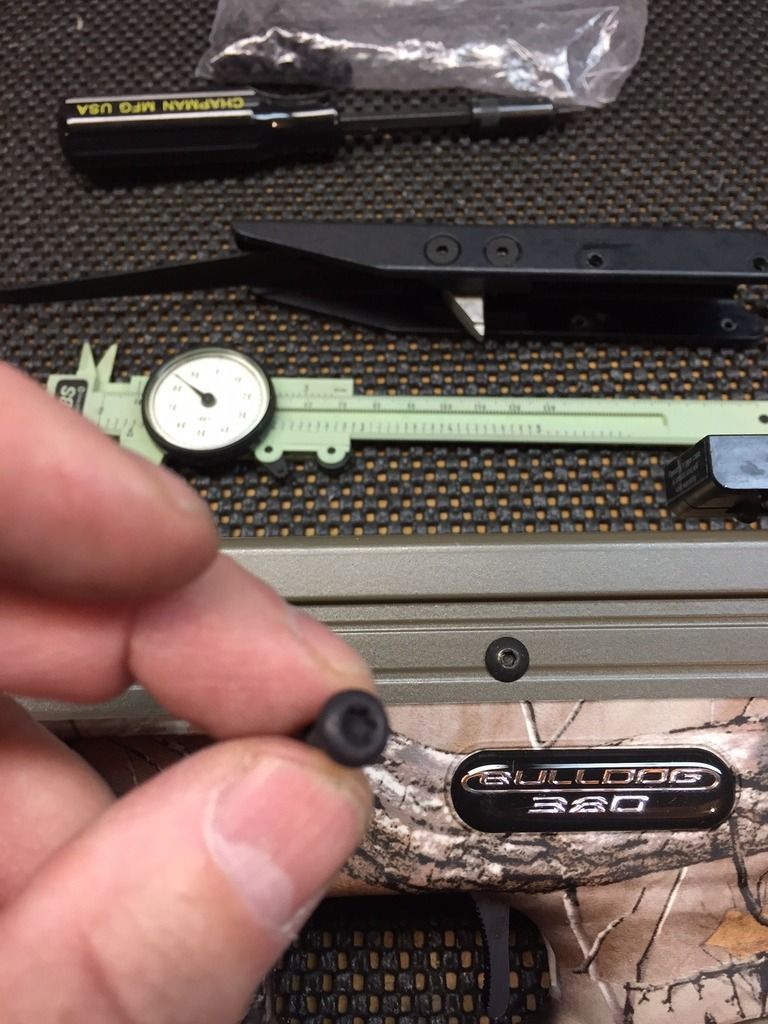 Then I took the Hawke XB 30 Pro off my Kodabow and mounted it.
I then shot it a few times in my basement. I am used to the feel of the two stage Trigger Tech trigger in my 355. The trigger does not feel like that
There is some creep then it goes. I think I can live with it, I'll wait and see. Noticed the serving was looking a little rough from being shot so I polished the trigger latch with .1000 micron paper, moved to the .2500 micron paper and finished it off with .5000. Here is a close up of the riser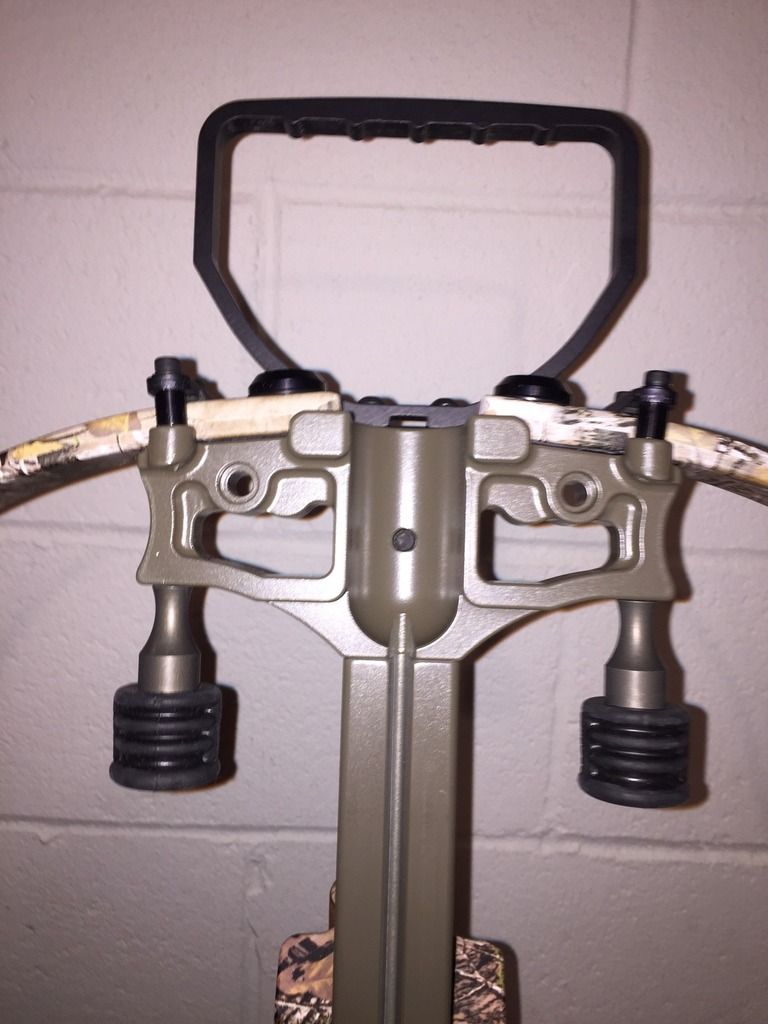 Here is the Bulldog 380 with a 20 inch arrow cocked and locked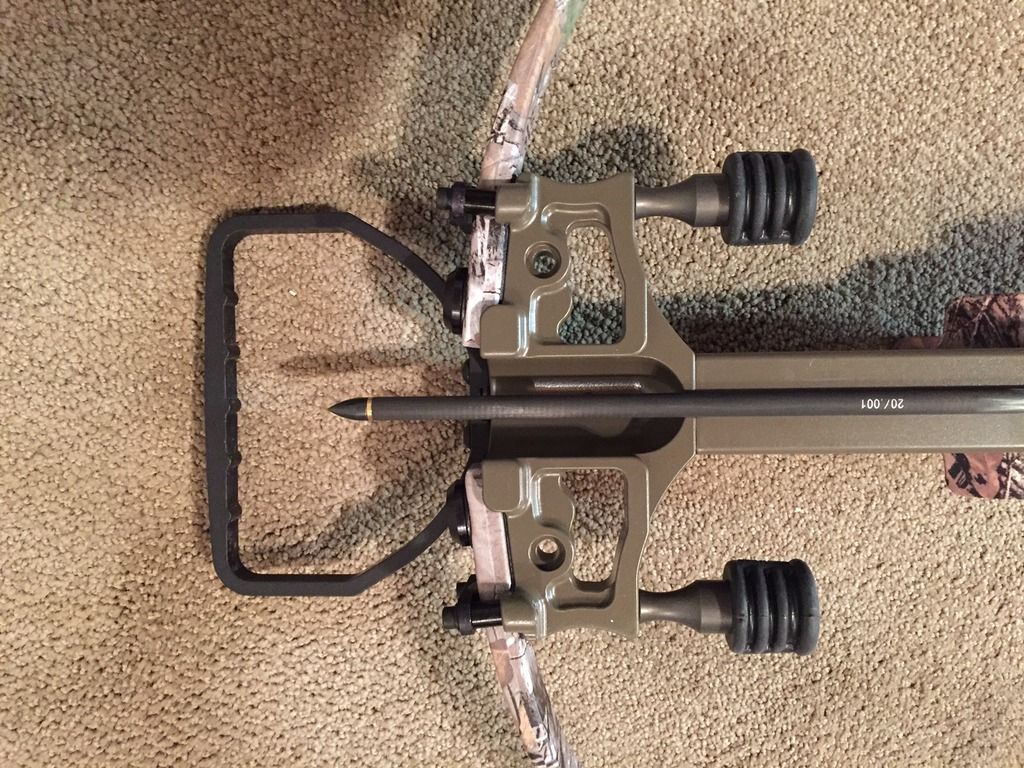 And another with an 18 inch arrow cocked and locked.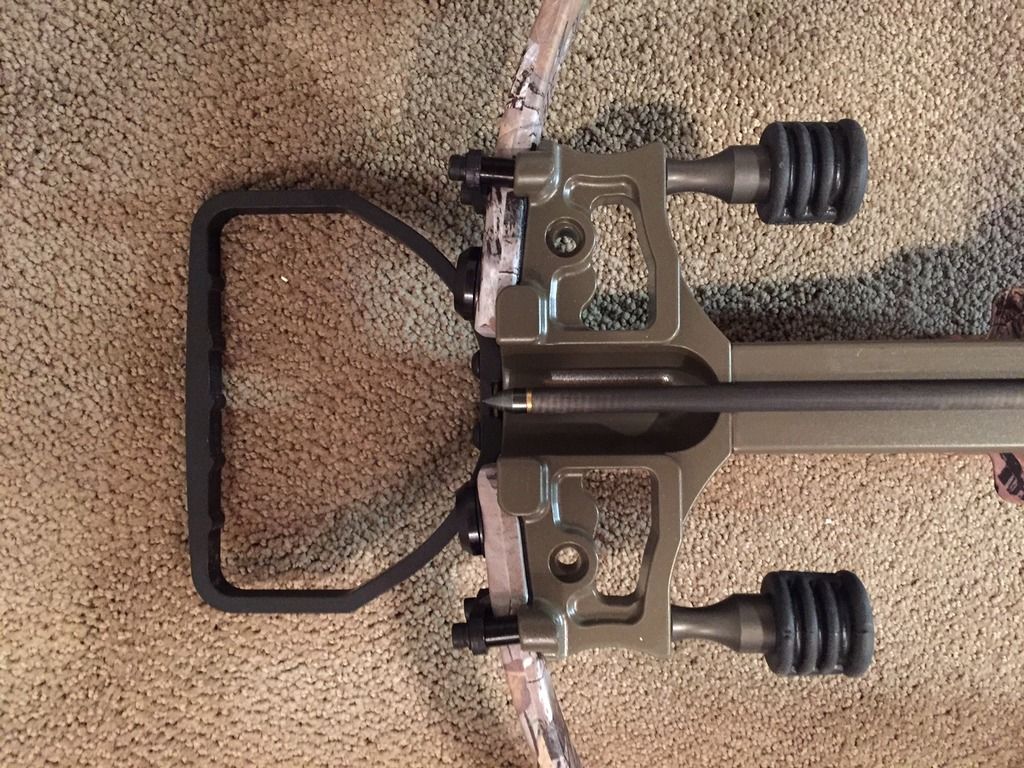 Took the rail off to make sure everything was tight and took a pic of the trigger linkage
Stock screw near trigger screws into the silver stand off in the pic. The front stock screw just screws up into the rail. I was careful not to crank on it. Here is my 355 and Bulldog next to each other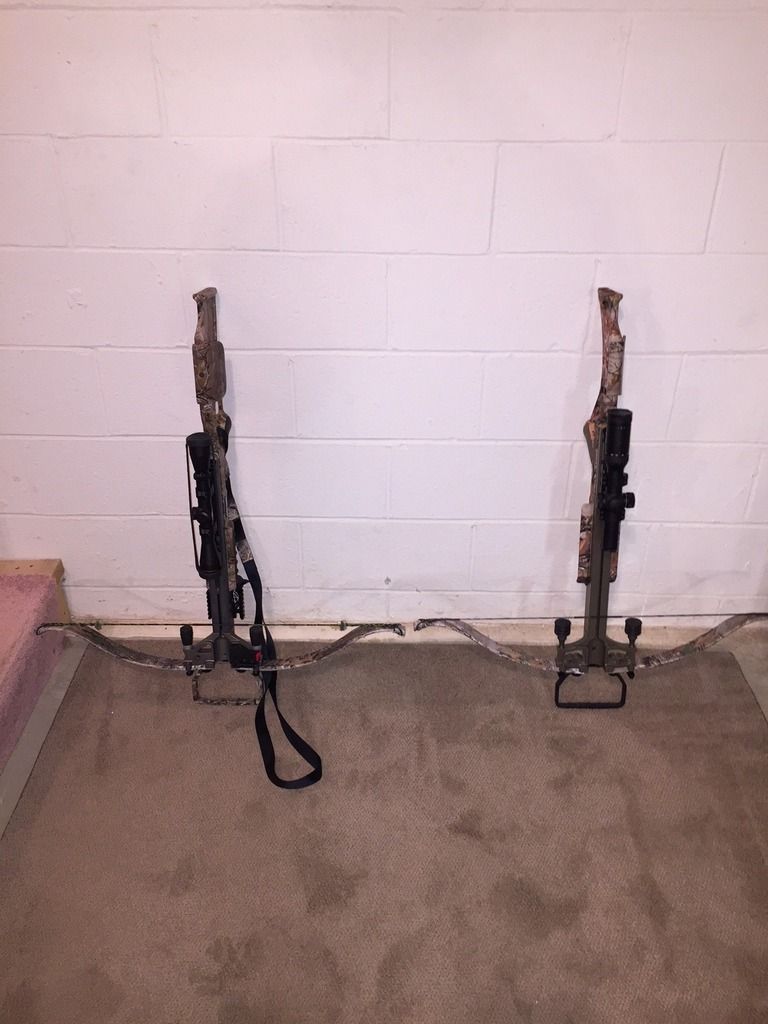 Ordered a Tac Pak bracket today because I like to use a foregrip on my crossbows, instead of holding the stock. I need to wrap the stirup with something to. I put some shrink on the hold down spring, and put on a new endless loop string I had laying around from my 355. Have to get out and sight it in. Second archery here in PA opens after Christmas and I want to take it out on a few hunts. With the short time I have the bow I think my 355 may be taking a back seat. I expect it to be just as deadly and accurate as the 355, plus a little faster. It is a sweet bow, and I am liking it alot! For you guys leery of the bulldog stock, just handle and shoot one. I think you will change your mind. Merry Christmas and have a Happy New Year!