Moderators: Bill T, Excalibur Marketing Dude
Posts: 2285
Joined: Sun Dec 25, 2005 12:56 pm
Location: Belleriver Ontario
One more for the collection..
A touch of frost has heightened your awareness and your heart steadily beats in anticipation. Your senses are suddenly alert to the movement on the forest floor and you realize that the moment of harvest is at hand.
---
Very nice!
Matrix 330 (Xylia) Bushnell Trophy XLT / Single Stage Trigger Tech
Kodabow Scout (Karma) MFO Tagged Out Sights.
Micro 355 (Jinx) Nikon Bolt XR. TT Single Stage, Munch Mount
Matrix 380 (Max) Leupold Crossbones
---
Looks good
vixen 11
exoct 175 with Aging custom stock #27
exocet 200
matrix 355
Micro Camo 335
Micro Nightmare 335
380 Lynx
BJ custom arrows
Boo string on vixen
---
Nice
I really like Euro's
My 9 is at taxidermist being done.
Dave
2010 equinox,
known as doe bow
vixenmaster custom string
swacker bhs, 2/1/4" cut 120 grn.
xx75 Easton 2219,s
firebolt arrows
S5 pads
if it ain't broke don't fix it
be safe in all you do
see ya in the woods
<-------<
---
Posts: 1839
Joined: Sat Jun 06, 2015 8:55 pm
Location: south eastern pa (bucks county)
[url=https://postimg.org/image/wg0ng4acn/]
[ nice l put mine on a mountain mikes plastic skull ....easy peasy l really would have liked to mount it but l have bigger mounts and with 2 girls in collage l couldnt justify the expense.
Micro 335 camo crossbones /matrix 330 workhorse nikon bolt /vixen ll / striker offspring with a micro stock crossbones/ matrix 355 with a micro stock crossbones/ metal ibex (adopted manco morto)/ trigger tec's on most / spitfires/easton2216s/zombies
---
I use the Iron Buck to mount mine.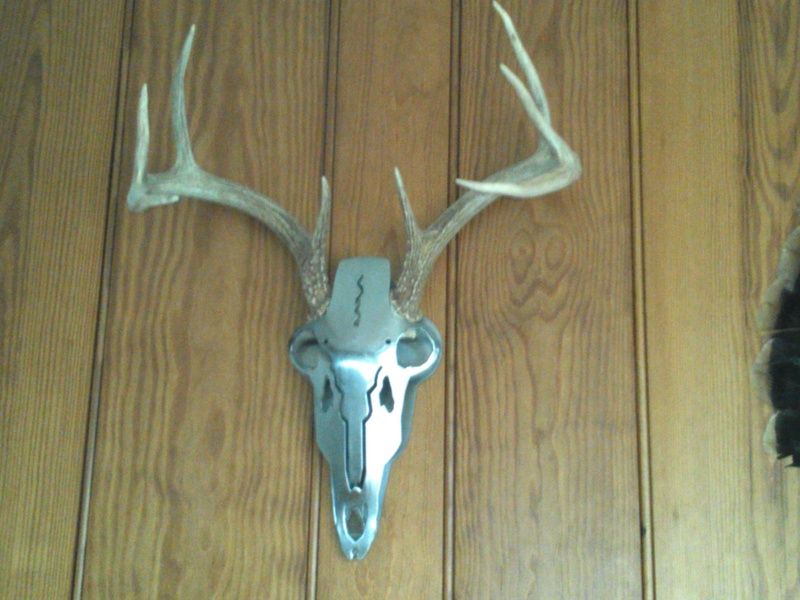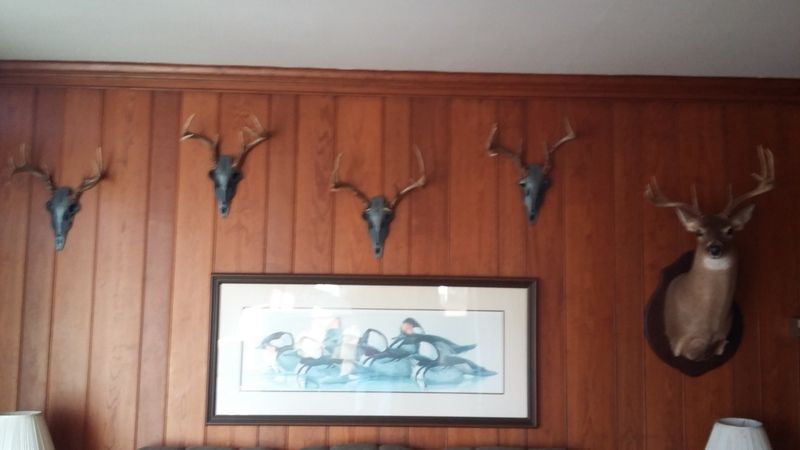 Wildlife Population Control Specialist
---
Posts: 23
Joined: Sun Dec 18, 2016 11:08 pm
Location: Naches, Washington
Great to see all the examples of deer art.
---
Posts: 1839
Joined: Sat Jun 06, 2015 8:55 pm
Location: south eastern pa (bucks county)
That iron buck is pretty cool. I would love to put one of them on an old rack from my basket with some green led bulbs in the eyes for my garage .put oposite of my other neon stuff. Now l see a winter project looming.
Micro 335 camo crossbones /matrix 330 workhorse nikon bolt /vixen ll / striker offspring with a micro stock crossbones/ matrix 355 with a micro stock crossbones/ metal ibex (adopted manco morto)/ trigger tec's on most / spitfires/easton2216s/zombies
---