Colton got a nice bird this afternoon during our youth weekend. We couldn't hunt this morning but were only out about an hour this after noon when he got it. 8"& 5/38" beards, 7/8" and1" spurs. Bird worked right to decoy, Colton got him at about 10-12 FEET! His first with a shotgun.He is on cloud 9 as I type this. Will post pics when we get home tomorrow. On our way to cafe to eat BBQ!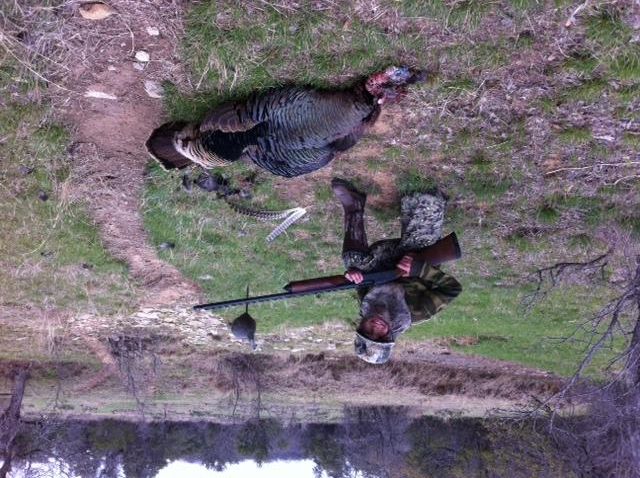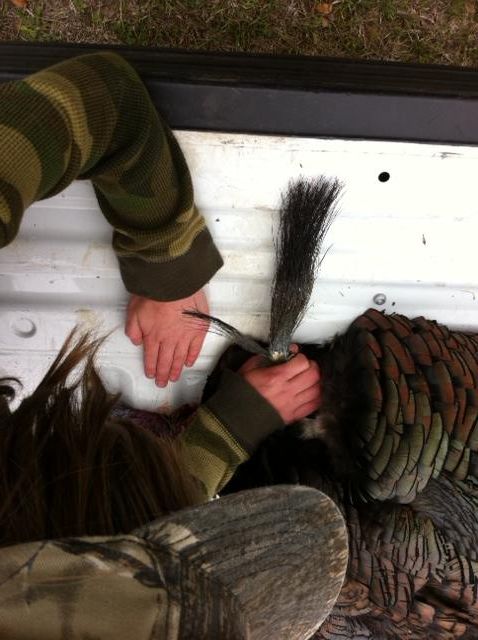 He figured out if you kill a bird one evening you can sleep in the next morning! Front came in this morning with colder temps and misty rain, birds sure shut up.Saw a lot of birds yesterday. I hope this is a good sign.
I wasnt sure about posting this after Danny Miller insulted our local birds by calling them "STEWWWWWW PIDDD"!
This one proved ol' Danny right.