---
Not sure if the pic is working
---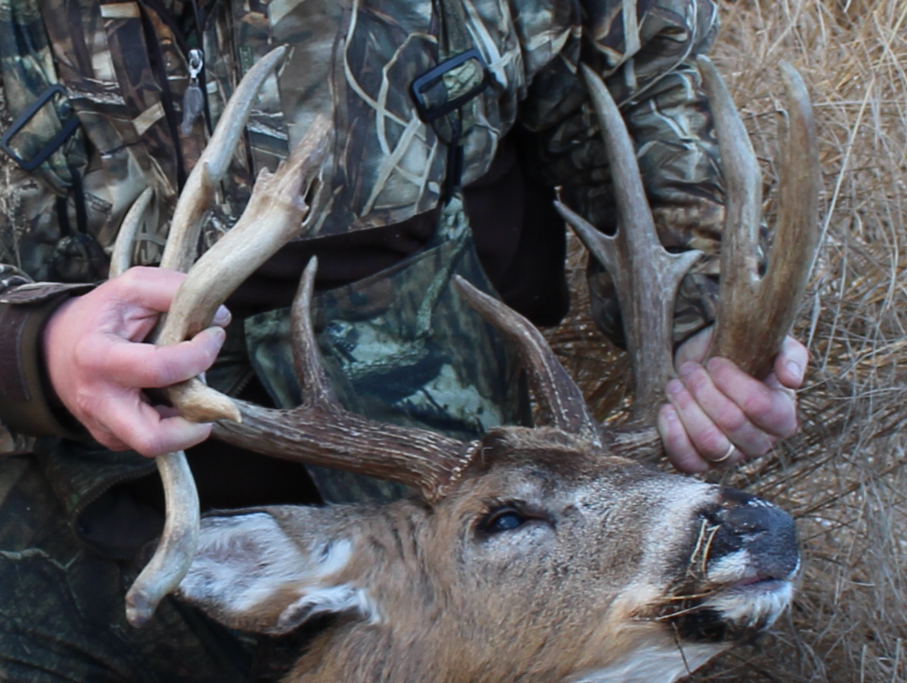 Nice!
E/M/MOBUI330 (Finn-esse)
E/M/N335 (Finn-bad)
Click "User Control Panel", "Profile", Location: (you don't have to tell everyone you're "in a van down by the river") but for Pete's sake, what state/prov or country are you in?
---
---
Posts: 4
Joined: Thu Jul 30, 2015 10:21 pm
Location: Crossville, TN
---
Posts: 1818
Joined: Mon Mar 17, 2008 10:20 am
Location: ontario
Wow very nice deer .Congrats. Dutch
addicted to canadian beaver
---
Good job! That's a handsome old boy
Micro-Hybrid-bulldog 370
Micro 315 fully jambed!
It so hard to choose... Just get one of everything.
---
Beautiful deer!!! Congrats to you!

Chad
Matrix Grizzly
Hawke XB30 Pro
8ptbuk Custom Flemish String
Spynal Tapp 314gr 18" Bolts
Ramcat 100gr

Genesis 27:3
Now then, get your equipment, your quiver and bow, and go out to the open country to hunt some wild game for me.

NRA Lifetime Member
---
---
Posts: 1254
Joined: Sun Apr 26, 2015 4:32 pm
Location: La Center, WA
Having only taken Mulies and Coastal Blacktails, I would consider your Whitetail a deer of a lifetime.. at least in my case....Congratulations on a Great Old Buck.
Gene
Camo Micro 335 gen. ll " w/ XB30 SR Pro
Camo Micro 355 w/ XB30 SR Pro & TT trigger
Camo Matrix 380 W/ Crossbones scope & a Boo trigger
all w/Camo Munch mounts
Sweet 44 yr. old 73 Bronco
Scamp tralier
---
Posts: 252
Joined: Thu Mar 26, 2009 1:50 am
Location: Northern Alabama
Great Buck!
2014 Vixen II
2006 Exomax
---
Who is online
Users browsing this forum: No registered users and 1 guest