Hello all … Hope everyone is having a good season !
I have read
many great successful hunt stories and have seen some awesome field pictures as well !
If I missed anybody >
just want to take a minuet to say congrat's to all the successful hunters !
After the first week of bow season ,
things got real busy , and I didn't get out that much …
As things got colder in October ,
the yearly mouse round up was under way as the little critters tried to get in every nook and cranny ( a seasonal thing when you live in a rural setting ! )
As we headed
into the last few weeks of October , I finished a few last minuet projects that my wife had on the list ( new floor and toilet in the front bathroom , and started stripping the back bathroom ) … that's as far as I got and as far as I'm going now the season is in full swing !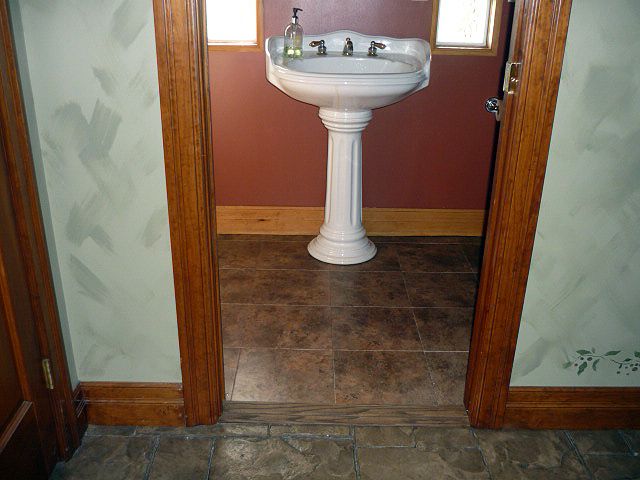 My daughter
moved out last spring for school , but misses the farm > she stopped by to visit and grab one of my buck mounts to put up in her apartment …
Out scouting ,
I happened apon a young porcupine , and got a few cool pictures of the encounter !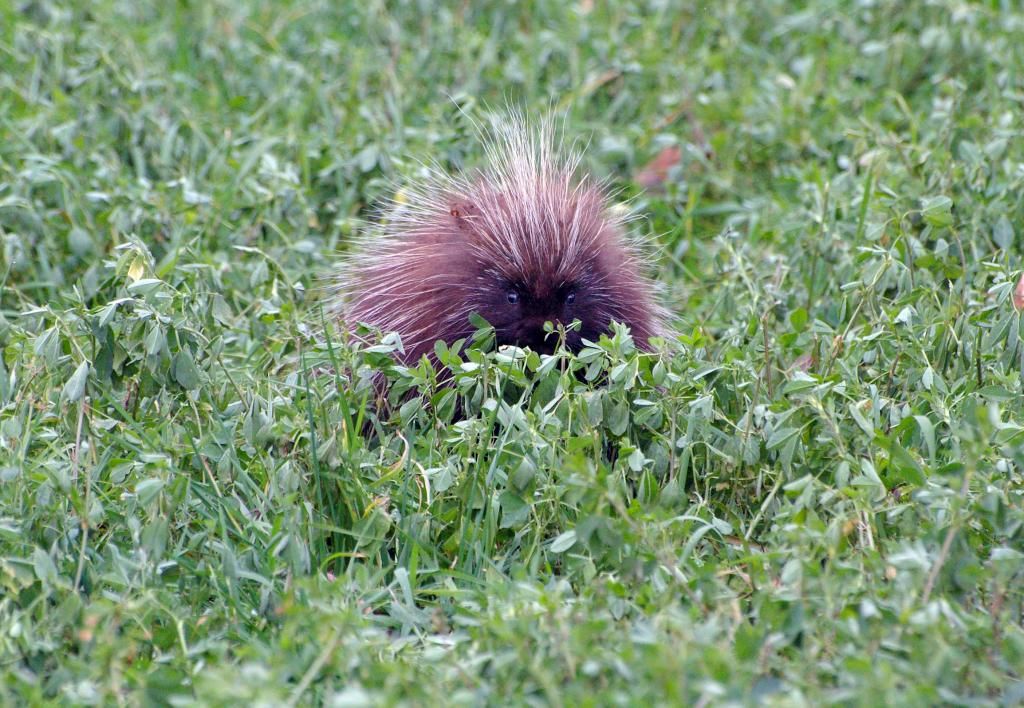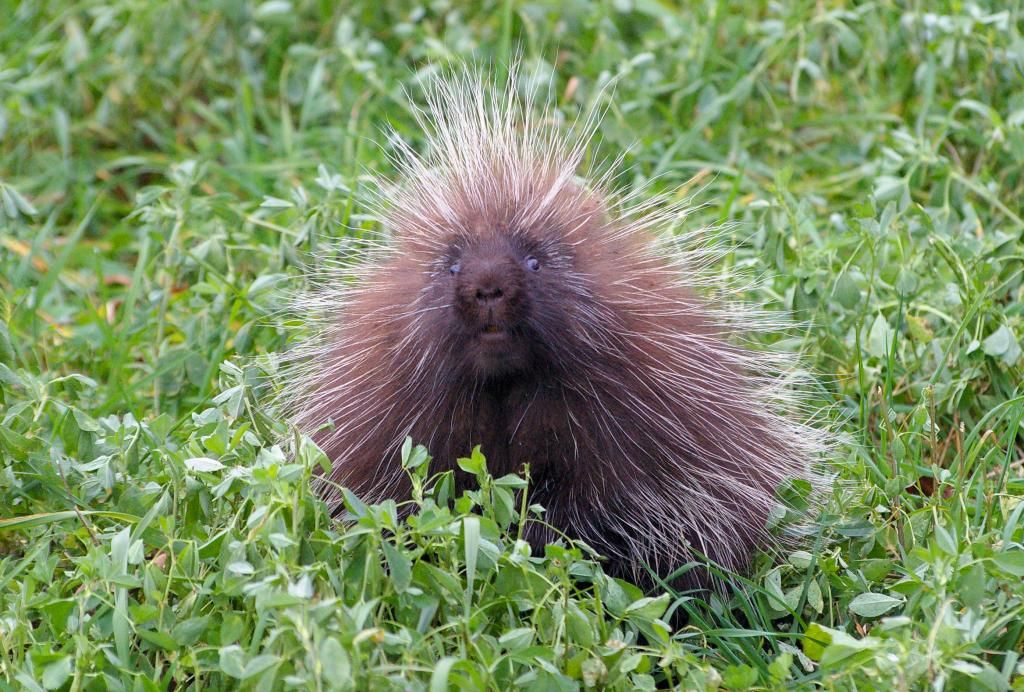 When the colder weather started ,
and the moon phase was awesome for deer activity ( Late Oct / Early Nov ) > Big buck movement increased and some mature bucks started making mistakes as the rut kicked in ...Here is a beauty buck that Doug M. took with a carved limbed Excalibur Exocet !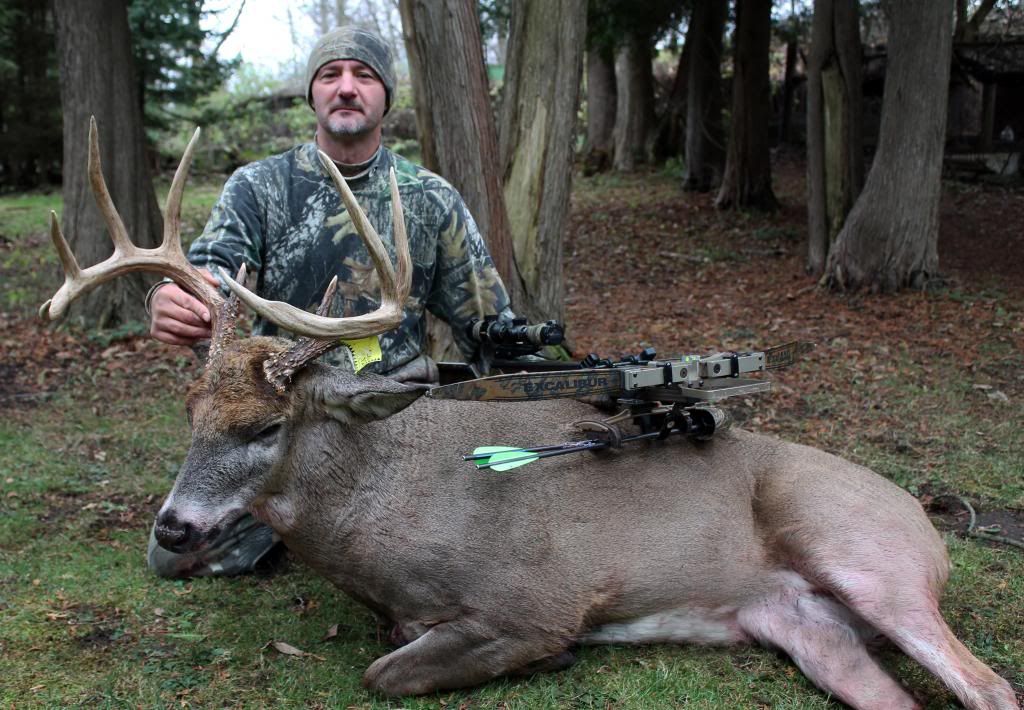 As we moved
into the first few days of the November Shotgun hunt , some other nice bucks bit the dust … Here are a couple cell phone pictures sent to me from Jessie N. and Vic R . , and I tagged on a small cell phone picture forwarded to me from Wylie H. of a Monster 8 point taken in the Pushlinch area .
For the first time in approx 25 years ,
I was working during the first week of the shotgun hunt > I was on afternoon shift , but was able to get out a few mornings with Randy S. and his two sons ( Joe and Rob ) … Here is a picture of Randy and Rob crossing the field after a push .. We moved a few does on drives , and I got a few pictures .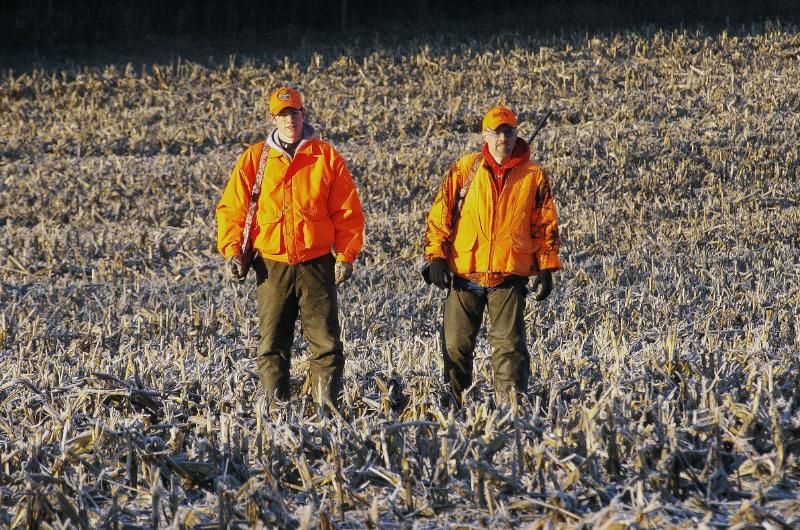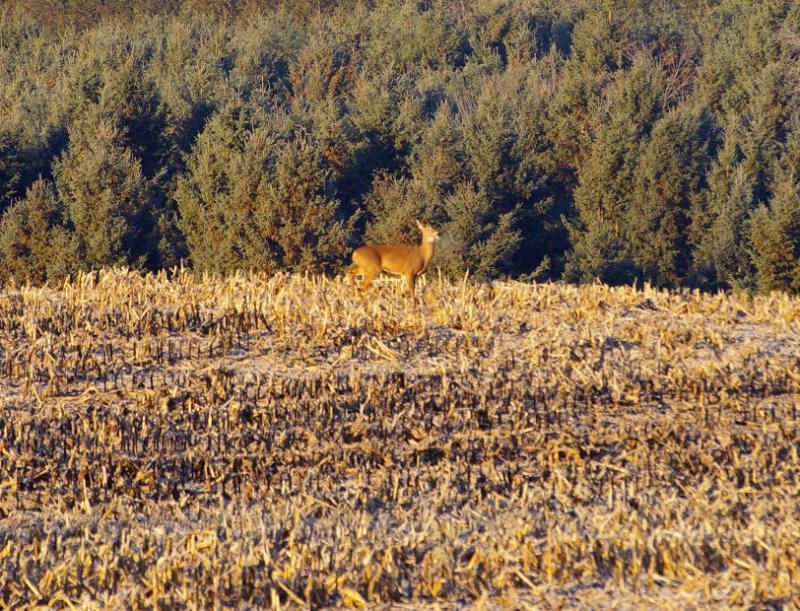 Then Randy's son Rob
( who is newly licenced and has only been out with us a few days ) took a beauty 12 point buck at one of my favorite properties that has produced for us over and over again , year after year ….
How's that for a first whitetail !!
Again > Conrat's to all > Keep the stories and pictures coming !