Hello all,
I try to beat the winter blues with a project or two. This year I decided to make a coffee table for my cottage with raw wood using as few tools as possible (chainsaw/sanders, glue and a paintbrush) with all of the materials coming from my bow hunting property (with the owners permission).
I started with a trunk block of oak and cut several plates - I found out just how difficult it is to cut a straight piece with a chainsaw.
Then the sanding and piecing the top together;
And more sanding - Then the urethane (26 coats in total)
I went for a long walk on my hunting property and found a nice stump for a base. I cleaned it up with more sanding and urethane;
Last night I joined the two for a finished product;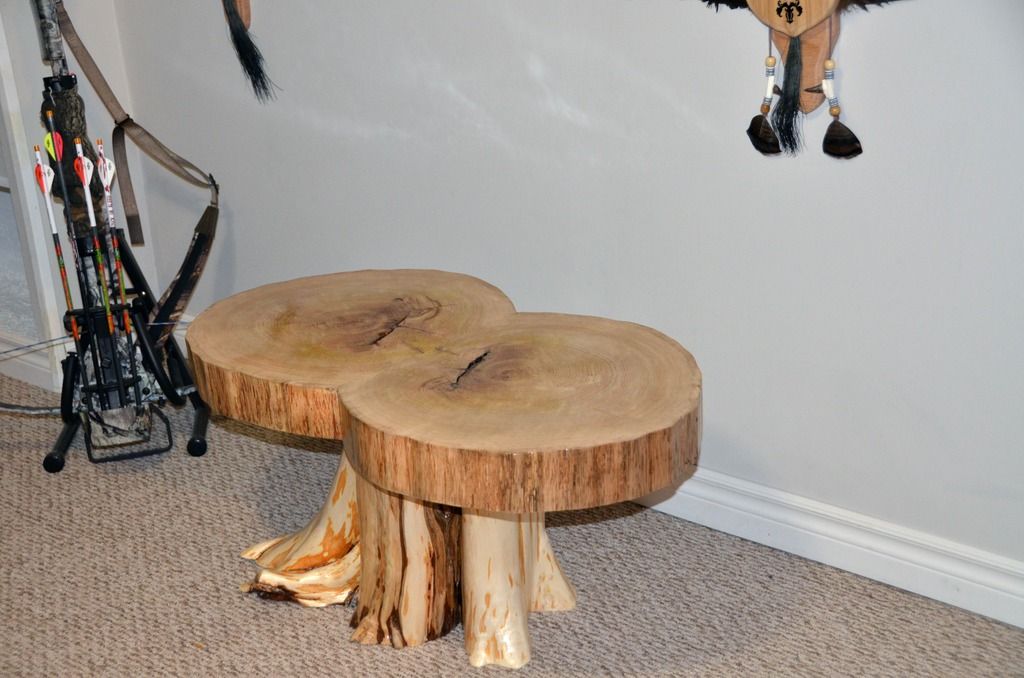 60 days till turkey opener~!
Cheers,
Robin