Had a crazy hunting session here in SE Michigan this past Sunday night. Had a weeks worth of rain and thunderstorms leading up to the season kickoff and didn't even bother going out on 10/1 due to questionable weather. Sunday was the first decent day. Upper 60's with a NW wind at about 8mph.
We hunt on a horse farm and most of our stands are surrounding a large hay field. The woods surrounding are predominately mature oaks. Here's my view...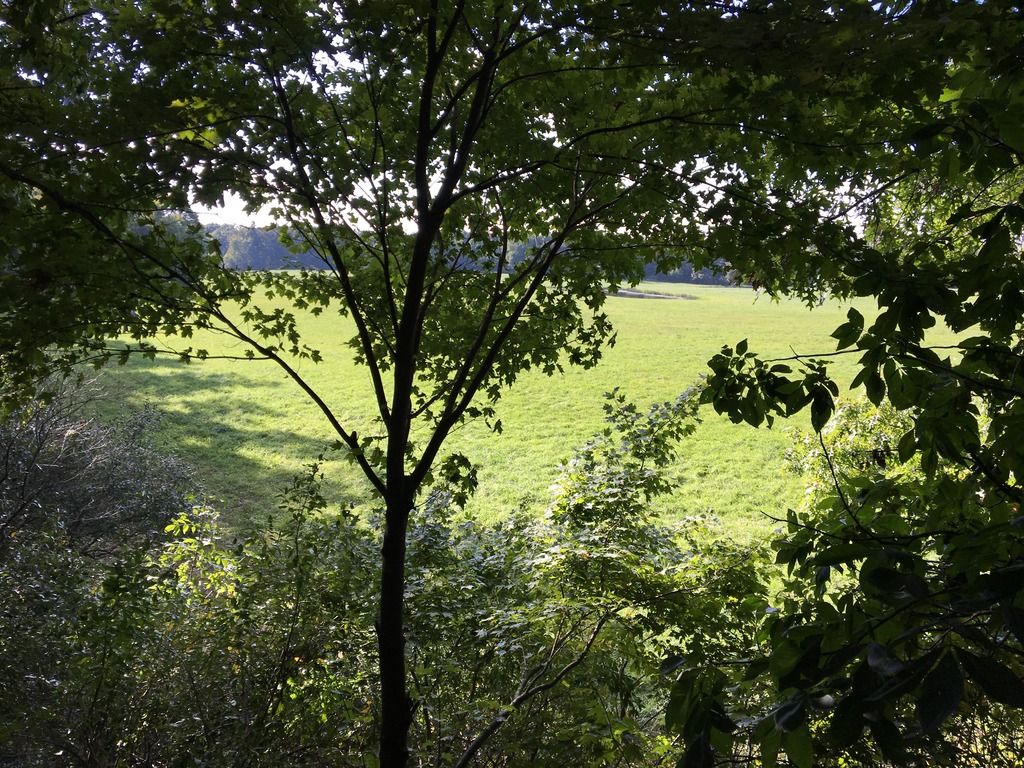 5 min after getting settled there were does and fawns on the field and at one point we had over 20 deer out there mingling about...including a bachelor group of 4 and 6pts. The young bucks were sparring, always fun to watch and all this activity went on pretty much all evening. Shortly after 6pm I heard something and turned to look down and I had two nice young 8pts and a 6pt directly below me. First time I've had that happen! They were in no hurry but kept looking towards the open field like they were aware of something I wasn't. They slowly moved off and eventually came out onto the field about 50yds north of me.
Now this is the stand I took a nice big 7pt out of last fall after he stopped to hit a licking branch that is to my 1 o'clock. Same as last year, right about 7:30pm the branch starts shaking and bobbing up and down. I new there had to be something decent down there so I got ready. After a few minutes of this a big 8pt steps into view working the treeline. I had to stand up and when I did that 6pt moved up to the branch and the 8pt turned back to push him off. I had a very short window of opportunity at a hard quartering away shot. I let out a "baaa" and he turned a little more to the right, and at this point his head and neck were already screened by the branch. I took the shot and manage to sneak it in right behind his shoulder. Total time from first seeing him and the shot was about 5-6 seconds. Distance was 24yds.
As you can imagine with that many deer around they all startled and ran a few yards then stopped and looked around. I couldn't see the big buck as he ran out further onto the field but in an area where I'm screened and cannot see so I could not follow him. After a bit I started second guessing myself as I could not see my Lumenok and wondered did I hit the shoulder and is the arrow still in him or did I blow through and bury the arrow.
After climbing down and rejoining my buddies we got the lanterns and headlamps and went back to track. We immediately found blood but no arrow. Ended up having to track the deer across 450yds of hayfield, through dew laden grass (which kept the blood fresh). Across the hayfield and into the woods on the other side and to a small creek. Now I'm really worried that I put a bad hit on him. After crossing the creek we decided to wait 5min as we had been tracking pretty quick and weren't sure if we were pushing him. Well, turns out we didn't need to wait as he was 15yds past where we decided to pause.
Here is what we walked up on...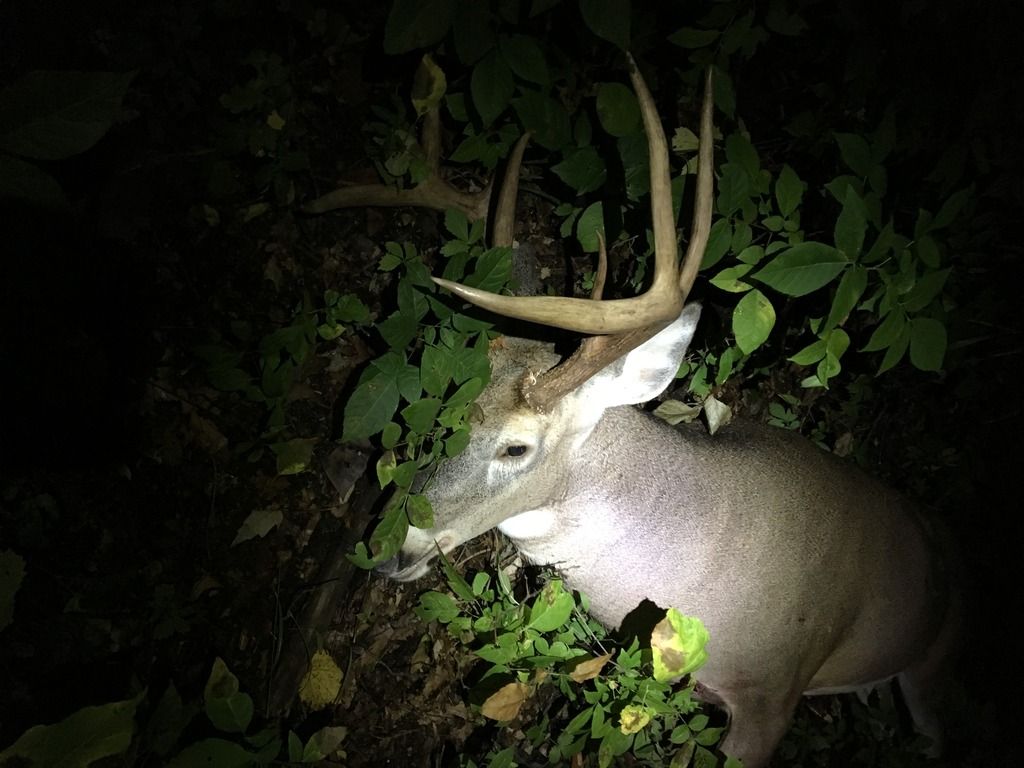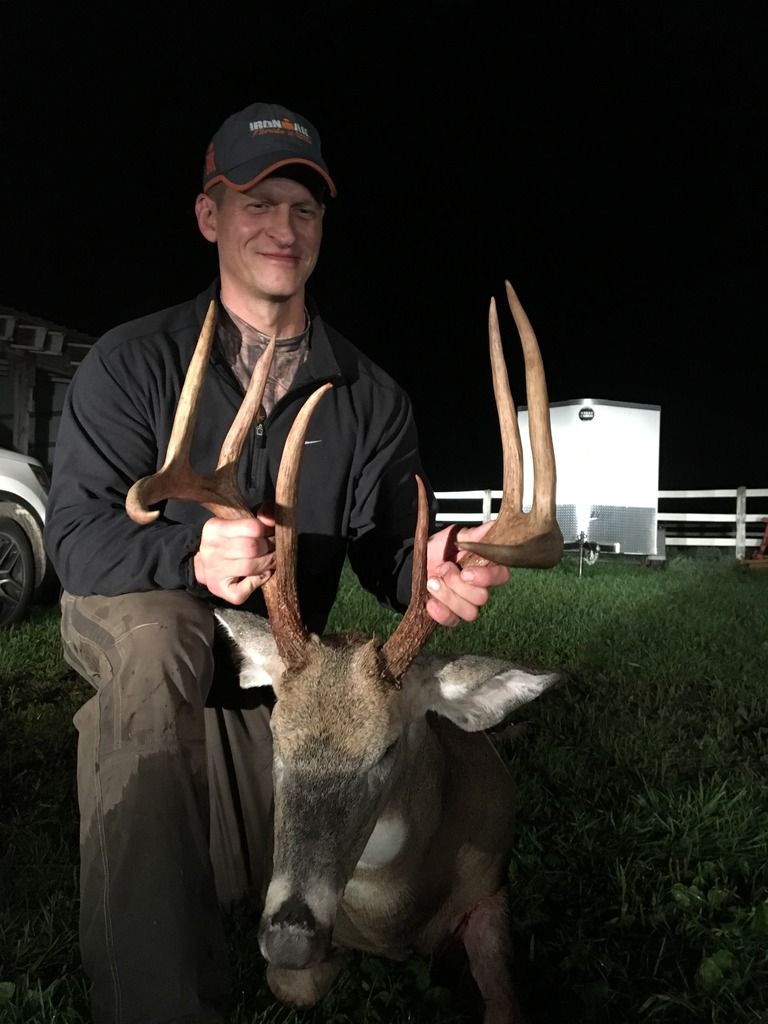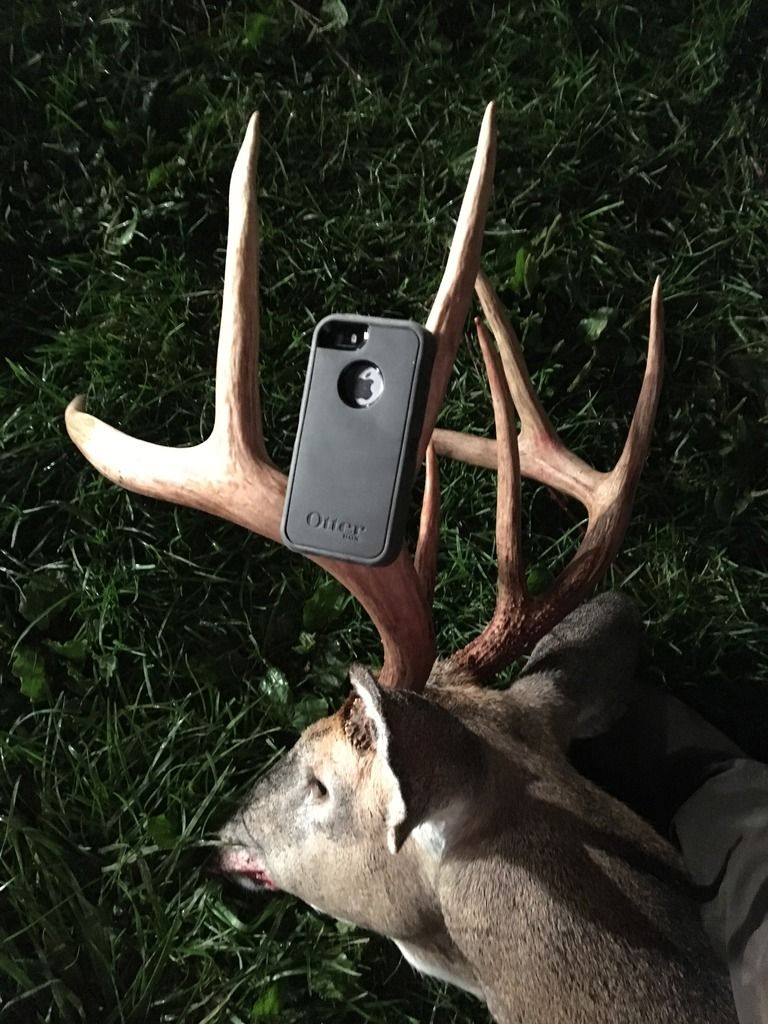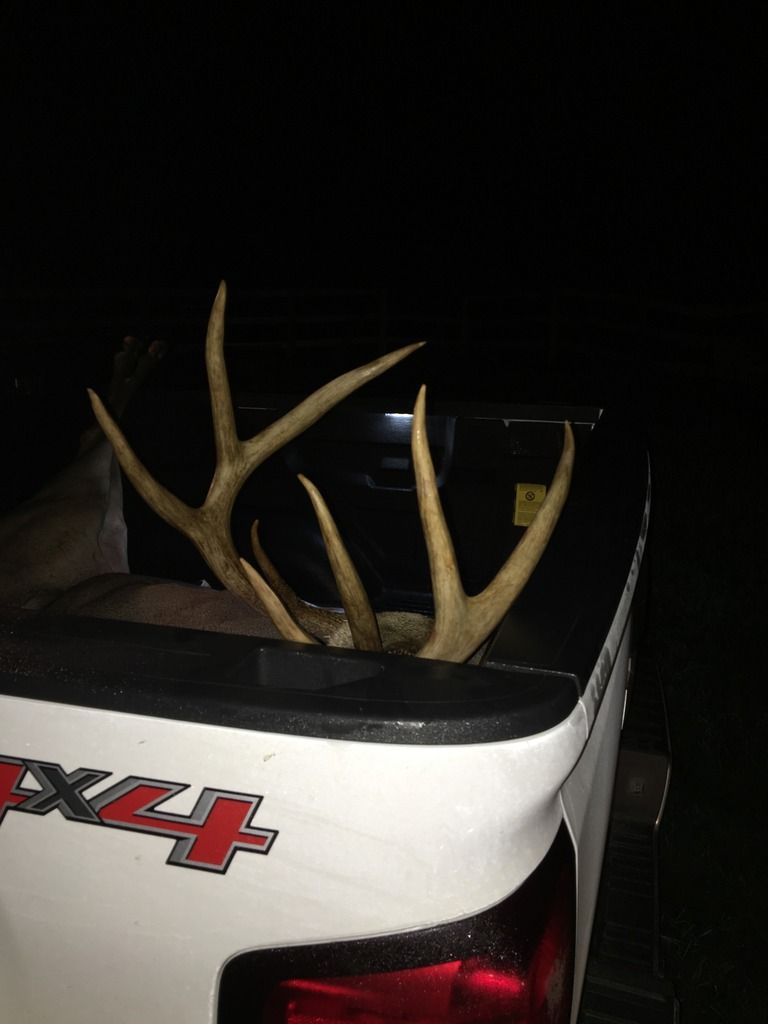 Turns out I didn't need to worry about the shot...in behind the right shoulder and out between offside shoulder and sternum. So I took out one lung...hence the long run. Man those 150gr VPA's make big holes way out of proportion for their width. Amazing broadhead!
190lbs dressed...so maybe 220-230lbs on the hoof. I went through 3yrs of trail cam pics and we have nothing on this guy. Never seen him before but very glad I saw him once!