I mentioned
" The rush of close encounters " at the tail end of my last thread in a reply to Neil ...
I know
we have all had them " close encounters" over the years , but not always a chance to get pictures ...
I recently
viewed some Youtube Videos of misc game close encounters ... my heart was racing just watching !
Here are some pictures Sandman took
years ago when we were hunting together at my place ...
We both
had our climbers .. he was across the clear cut to my West ... he took this frame of me climbing up ... I always leave my hat off to keep cool and avoid sweating on the way up .. It's amazing how the uncovered hands and my bald head stand out !


like a light beacon !


I do the usual light contact grunts
to cover the noise we made walking in and climbing , and soon after a young six point walks under my tree , stopping to feed at a corn pile ..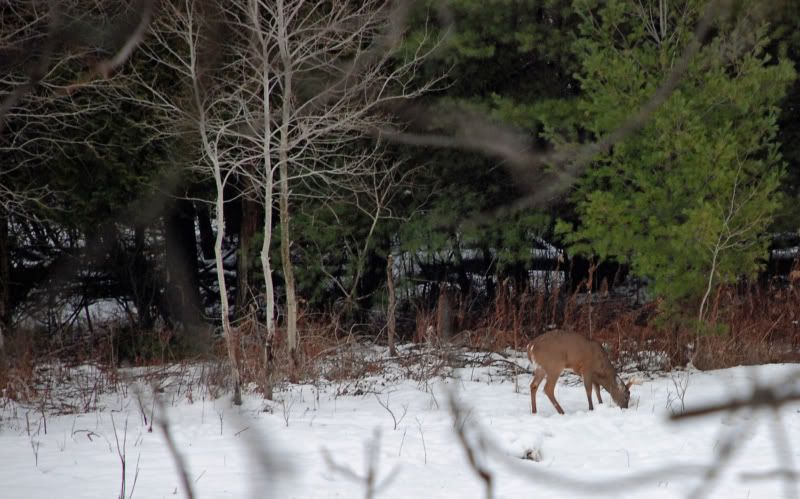 He is
completely at ease , feeds and looks around ..eventually I am all dressed and settle in waiting for other deer ( busks to arrive ) .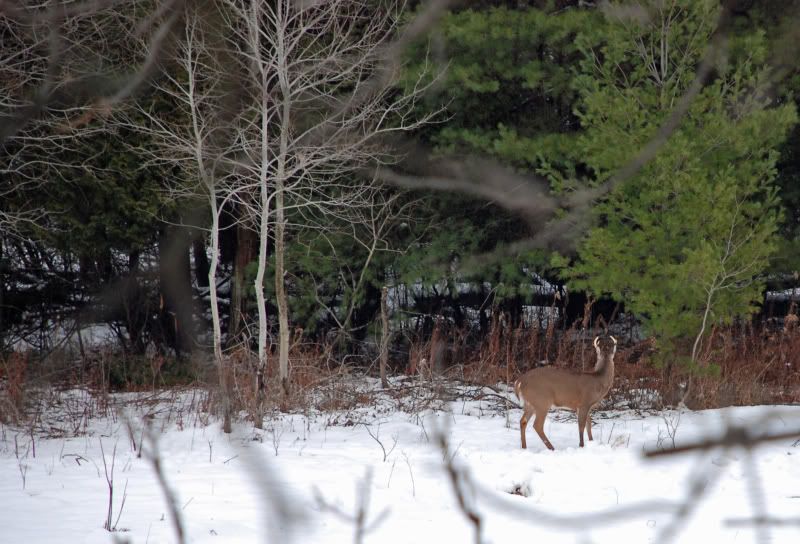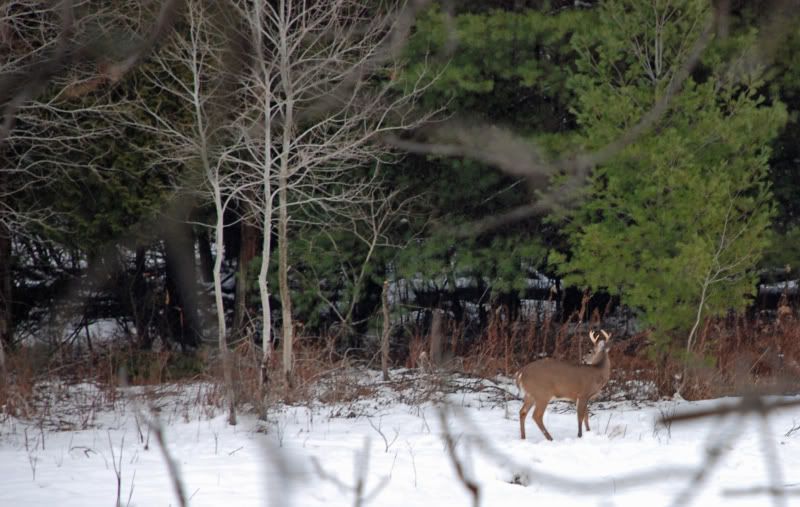 Sandman
turns the camera , to get a " vantage point " shot of my position in the tree relative to where the deer was ... my camo blends in nicely , with only my blaze orange arrow fletchings from the bolt in my Y25 Relayer and the spare bolt in the quiver giving away my position ... tough to focus through the branches ...
Eventually
he turns and walks away through my 10 yard opening ...I had made up my mind I wasn't going to arrow him , but thought he would make a good "Live Decoy" and it was a real rush to have the close encounter ... Although I never did get any more action it turned out to be another cool night out " watching the nature channel " !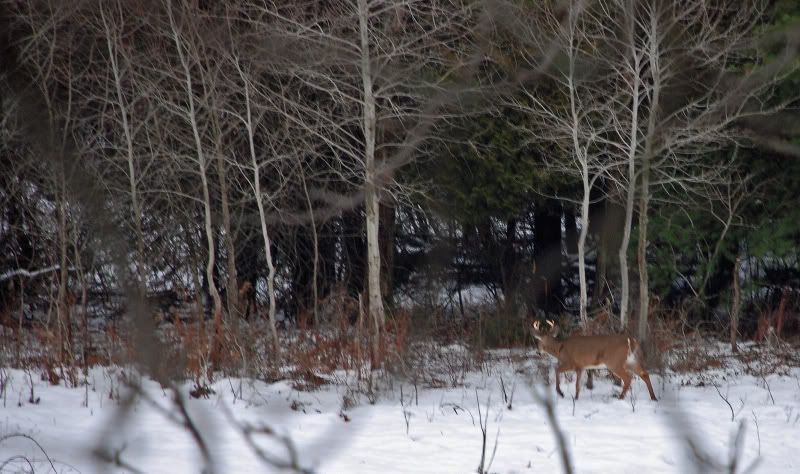 And fast forward to this year ... in the last picture , that buck would be looking right at the straw bale blind > it was put up about 9.5 feet back in that opening ...