I was bored last week so I decided to strip down one of my Matrix 380 Blackouts to clean everything and reserve the string...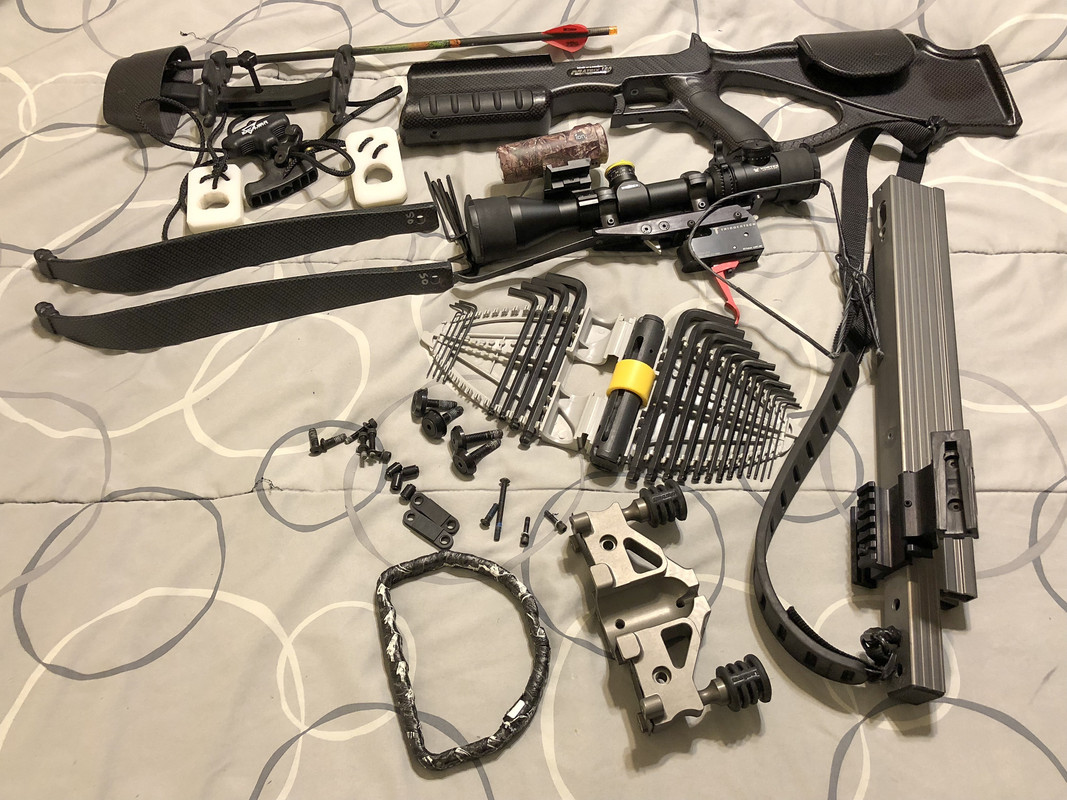 Reassembled everything and went outside to check my marks at 30 and 50 yards with field points...
30 yards: Field point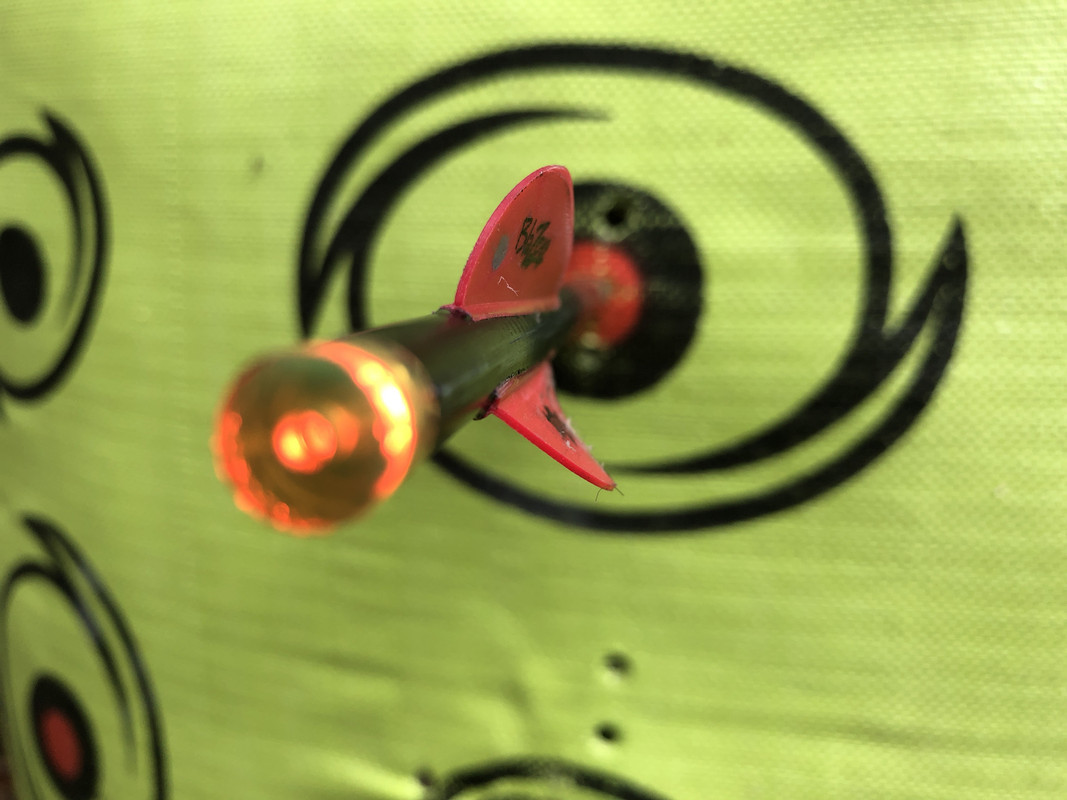 50 yards: field point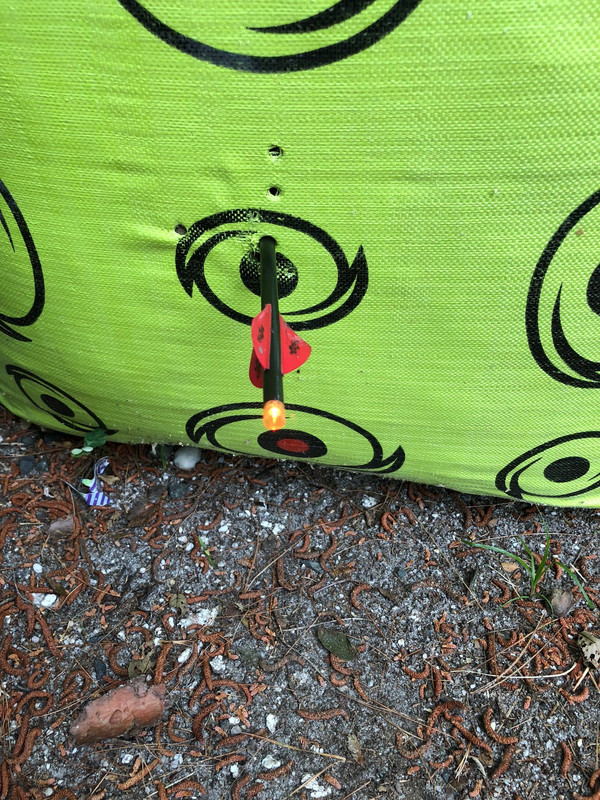 So now to test 50 yards with my broad heads.. I shoot spine indexed zombies at 18" with Blazers and 110 grain brass inserts and 100 grain tips and Lumenoks..
Two arrows were used, 1 with a slick Trick 100 grain standard and the other arrow with a Chinamatic Rage Hypodermic ( which I took two deer with last season. only had to change blades )...
Now the video's lol
video #1:
Slick Trick standard hitting a leak at 50 yards in slow mo...
https://youtu.be/t901gm3RCVU
proof of impact and leaf and trig that held the leaf remnant: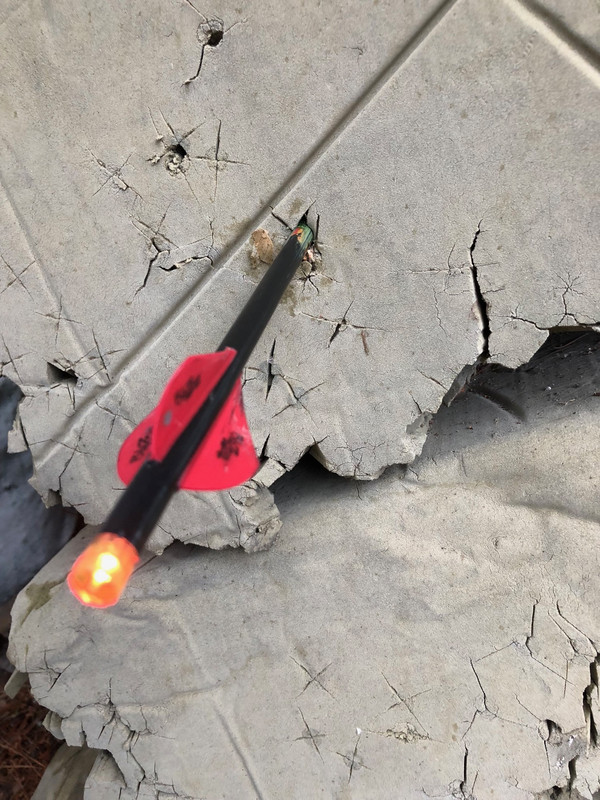 video #2:
https://youtu.be/Mrgrh9AOGmY
proof of impact to the pine cone. Note the two twigs are what held the pine cone in place...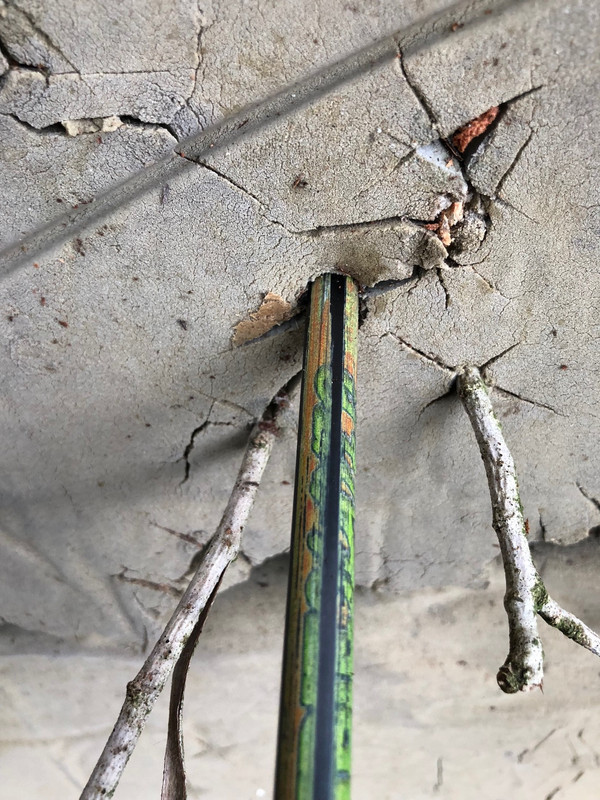 As we all know you can't beat an Excalibur for simplicity and accuracy....