I decided to have a go at making a bracket of my own that would be compatible with the common 3/8 by 32 TPI bow sight lights to use with the HHA Optimizer.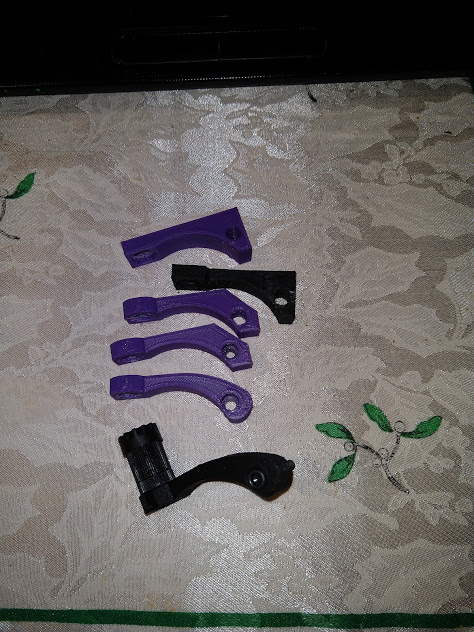 The first version at the top of the photo was done by taking my calipers and getting some rough dimensions for the bracket. I picked up a threaded sight light as well online and took some measurements from it as well. I also played with the idea of using a 3/8 -32 nut to reinforce the 3D printed bracket. Some guitar nuts happen to be this exact requirement, I also picked up a threading tap and the threads made in the plastic are plenty strong for installing the light by hand. After going through a couple more iterations in cad, printing the new model and trying it on the bow I ended up with this.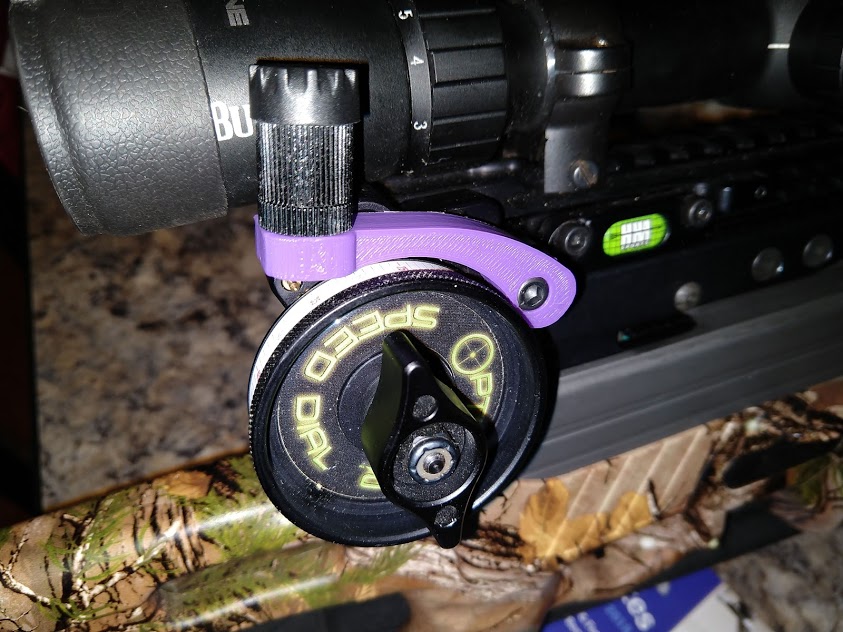 The purple plastic here is PLA, I then went onto print the final version in glass fiber reinforced PETG in black. It also took one trip to the hardware store to get a longer mounting bolt. This took a #8-32 by 1" long screw on an HHA Optimizer without the HHA extension. Will need to figure out how much the HHA extension adds to come up with the longer screw that would be required to mount the bracket.
Here is the latest revision of the bracket and light in black PETG.