Here's a couple mods I made to my Exocet 175.
I made a stock out of a dead walnut tree I cut down off my cousin's farm. It's not nearly as nice as some folks on this forum have made, but I like it. The plastic stock that came with it was fine; I was unemployed at the time, and just bored so I thought I'd try my hand at it.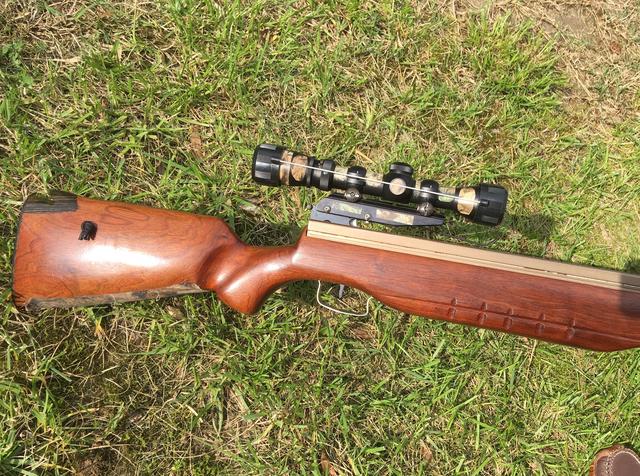 One improvement I did make over the original stock, IMO, was putting a deep groove for the rope cocker at the back of the stock. The rope groove Excalibur put on the plastic stock is much too shallow! When cocking the bow in the pre-dawn darkness, sometimes the rope would slip out of the groove of the plastic stock and catch on the safety latch. That can't happen with this groove!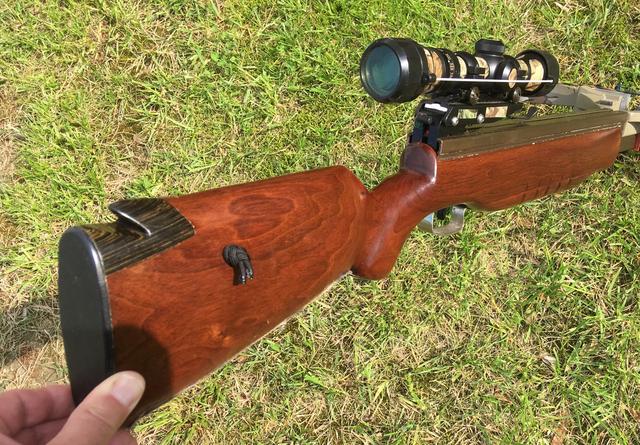 The wood stock did have the added benefit of quieting the bow down a bit—or at least lowering the sound frequency. The sound was more of a "thunk" instead of a "ping".
The other mod I made was after I found out that Excalibur (back in the day) just made one set of limbs and put them on all the bow models. The difference between my Exocet and the more powerful Exomag was how far they pulled the [identical] limbs back! Once I knew that I made polycarbonate shims to give me that extra inch of throw, turning my Exocet into an Exomag.