Saturday I came back from Moose hunting and harvested a mature bull Moose.
Friday morning after some female called, the big boy came to me , I had a little window to shoot so I needed to go fast, 225 yards with a good rest. I was comfortable to pull the trigger. BANG! Was i dreaming! He kept walking without any reactions and disappear in the bush. Did I flinched? No blood! We spent 2 hours to look for hints.
I came back at the place where the Moose walked before the shooting and put a stick with red rubban, got back to the blind tower to line up the stick with my scope, crap! 2 spruce heads was in line between me and the stick and did'nt saw them.......... a missed shot!
The Moose was't injured, good news. It was my last afternoon to hunt. My parter will call to have a différent sound and we mooved 500 ft to the Est.
Good strategy! The bull in full rut showed up around 17:30 after 10 minutes of calls and answers I had an angle shoot so first thing I did was took a look for branches between me and the big boy LOL and pull the trigger. He ran for 100 yards before to piled up in the bush. Easy to found it the urine smell was very intense.
This 10.5 years old bull over 1000 ponds was a fighter
One rib broken, the rack has big scratches and broken antlers on one side.
Marcel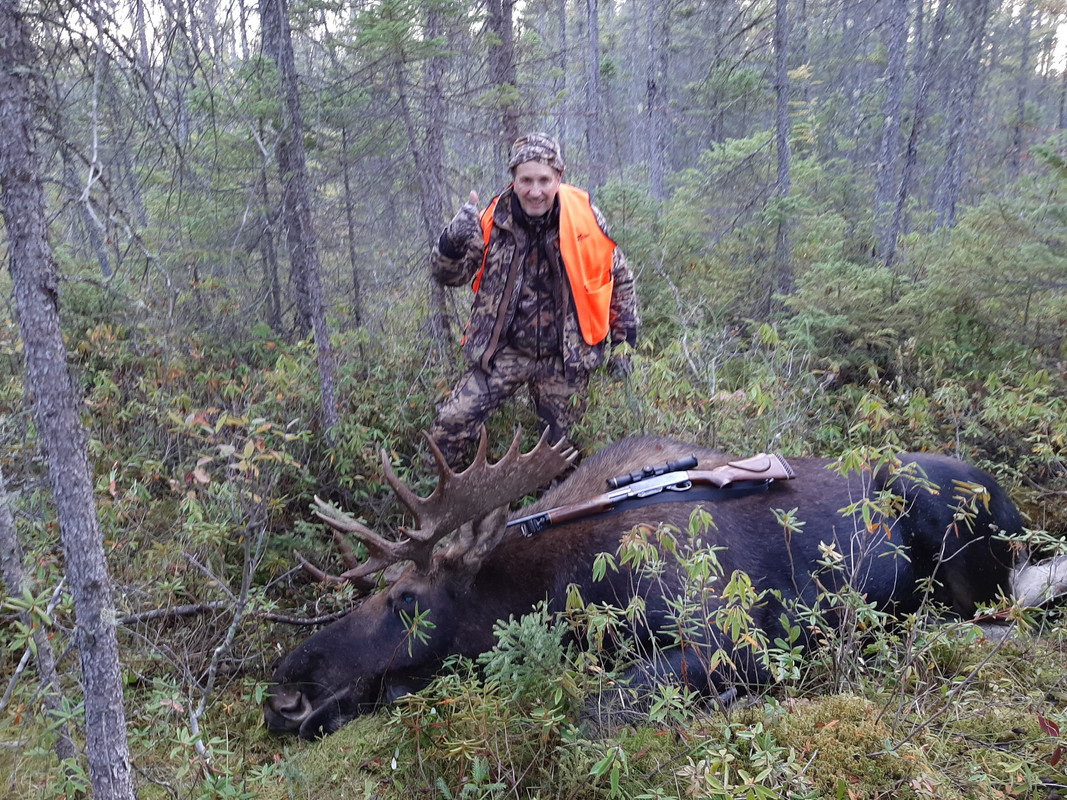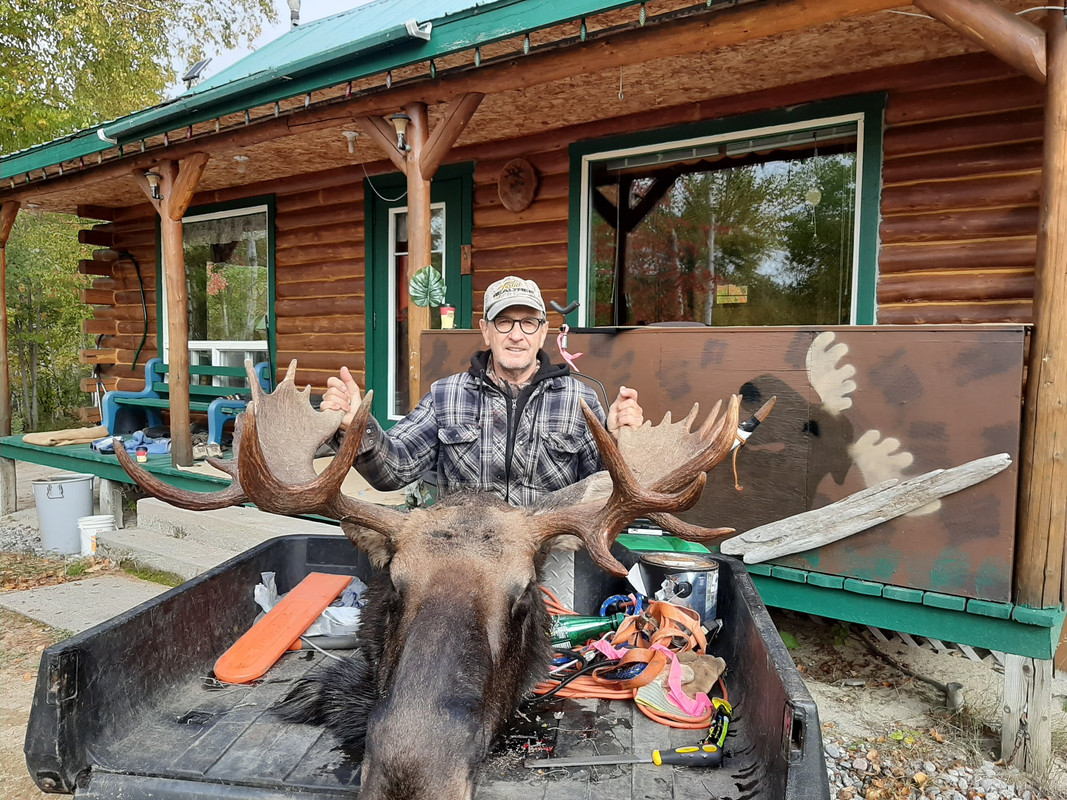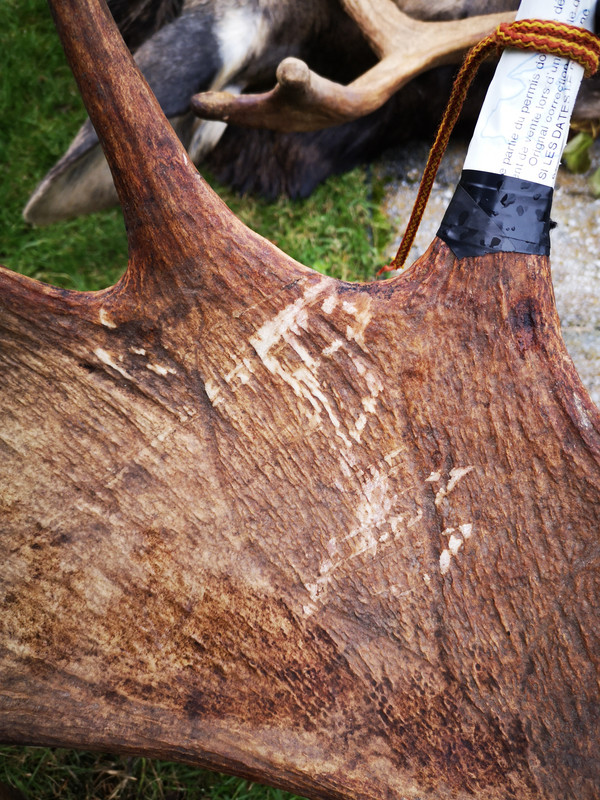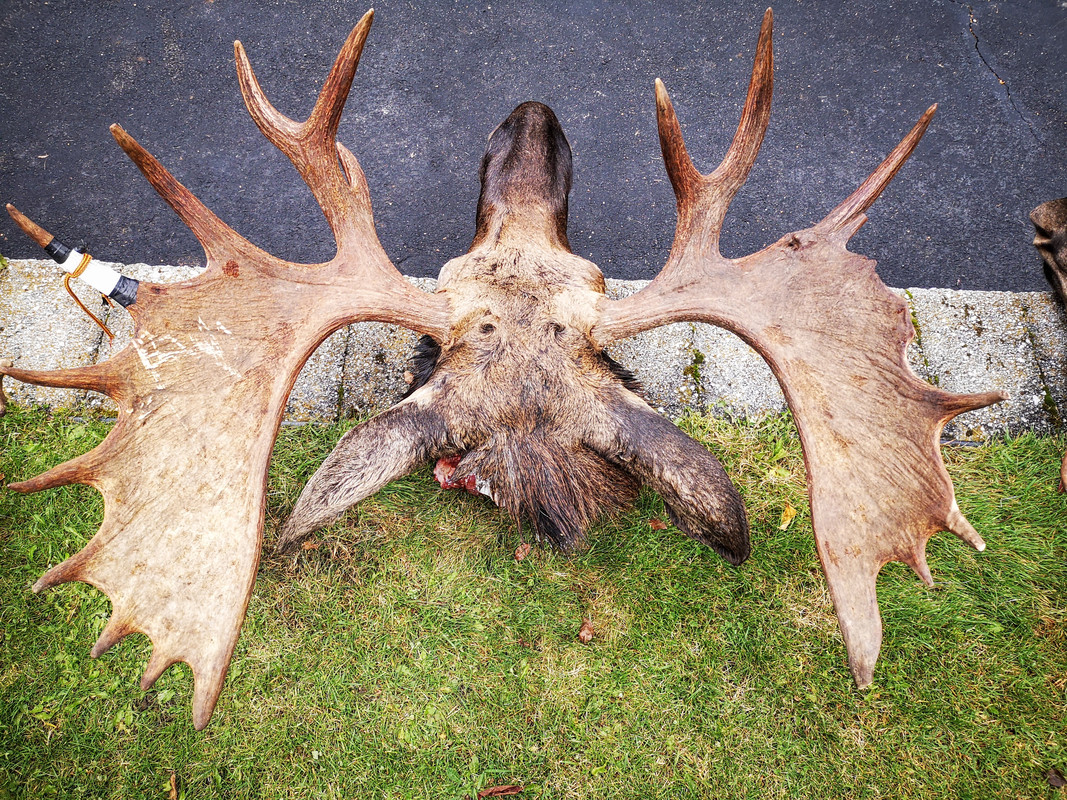 Marcel