This years hunt included my nephew , Sister in law and my brother .
The week started rather slow with shot being heard but not a lot of action in our woods . We did find promising sign the one morning showing at least there was a buck still around .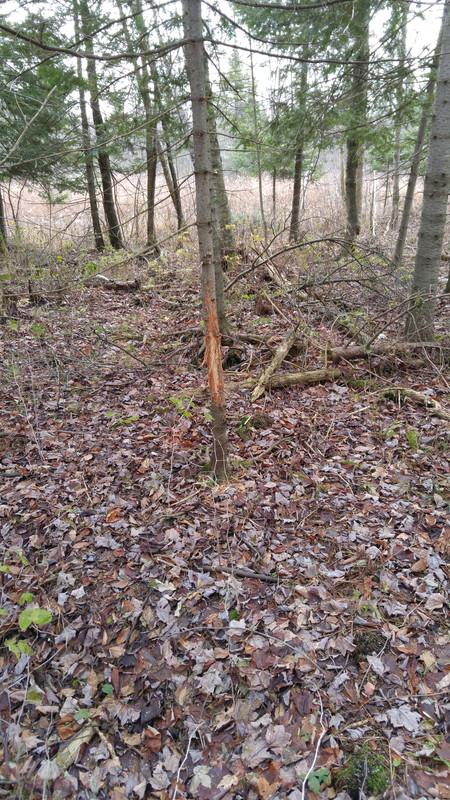 On Wednesday morning we heard quite the commotion heading my way . I guess this was not going to attract any deer .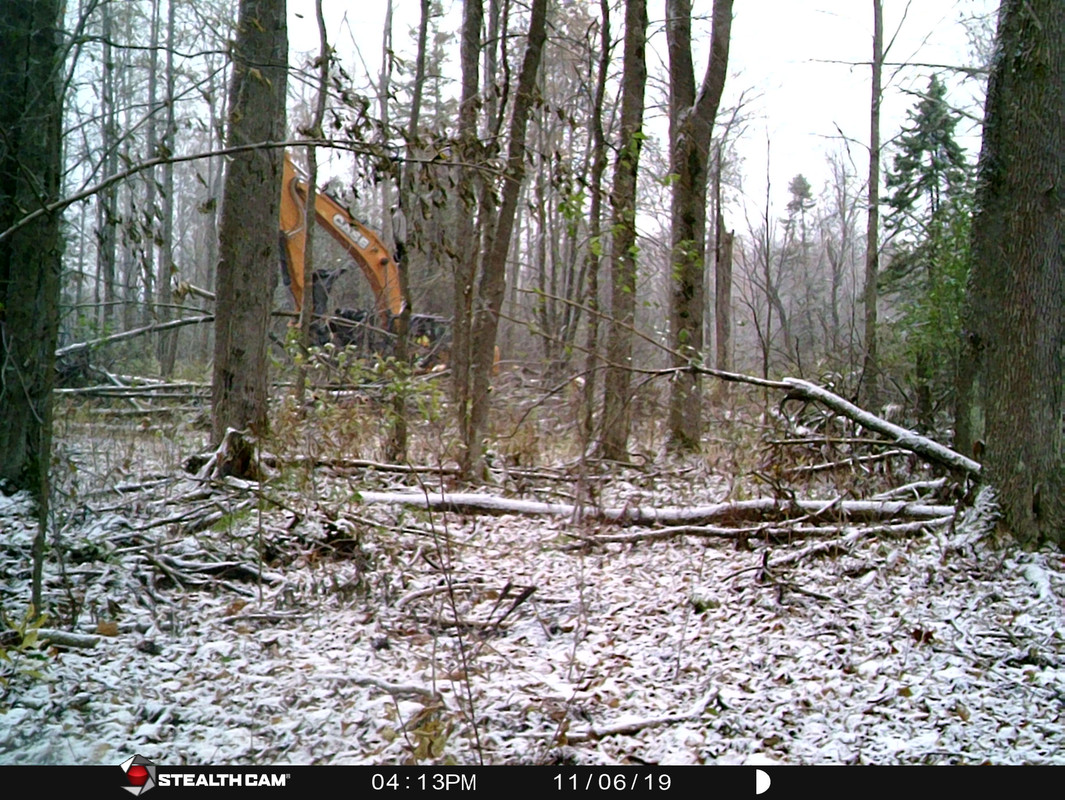 That night we had a bit of snow .
No deer sighted but nice scenery all the same .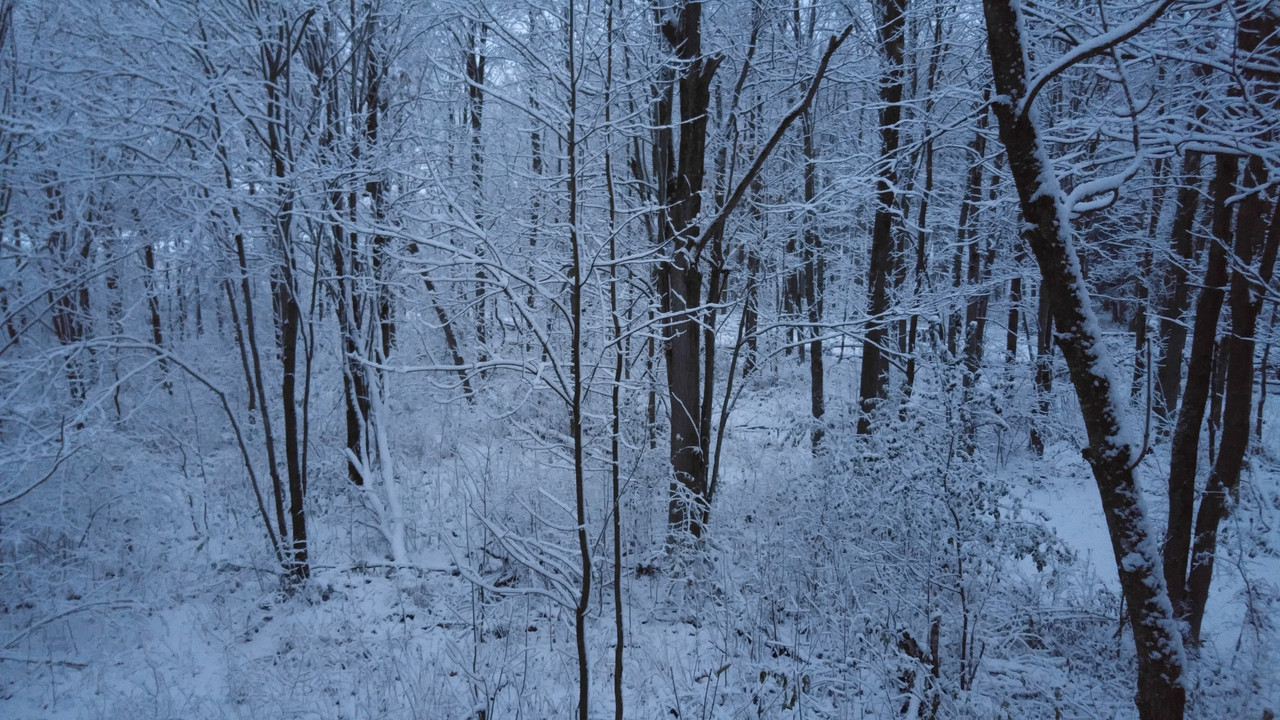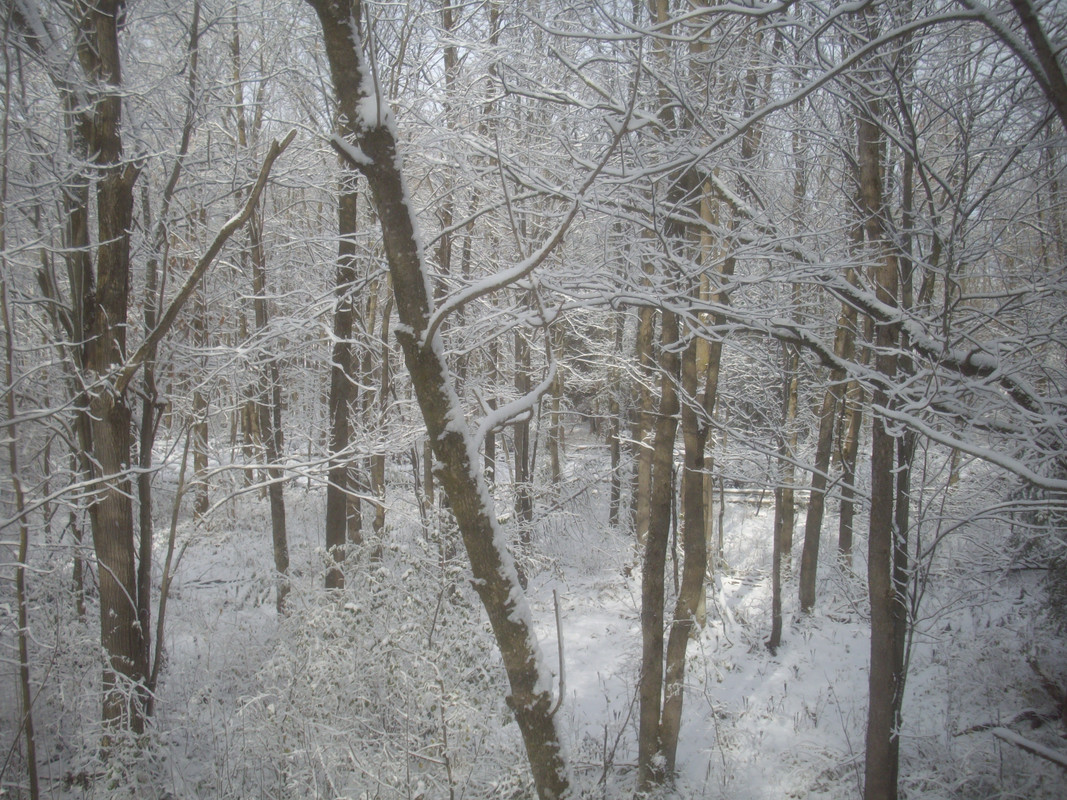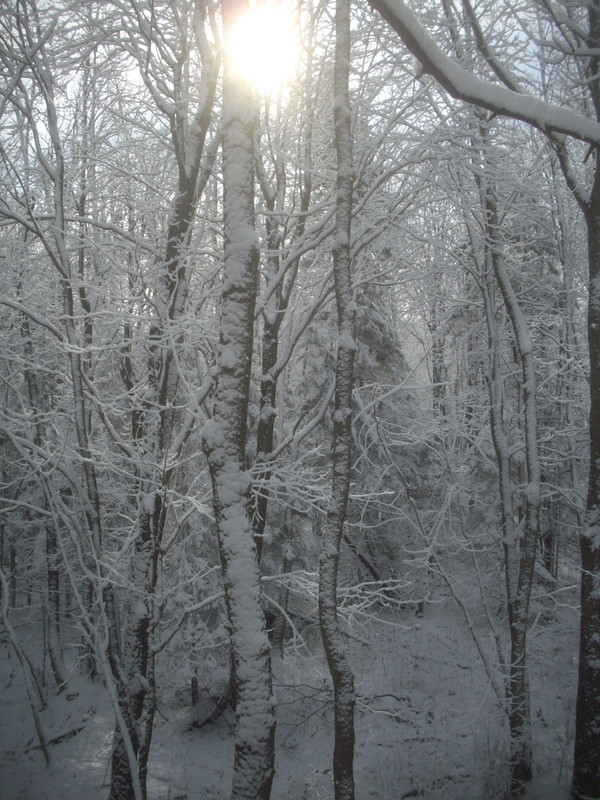 After a bit I decided to get down and see what all this fresh snow was going to show for sign . Ended up slowly tracking a deer but couldn`t ever get close enough for a shot . Even on a day when you are not successful it is just relaxing . My brother walking through the winter wonderland back to me .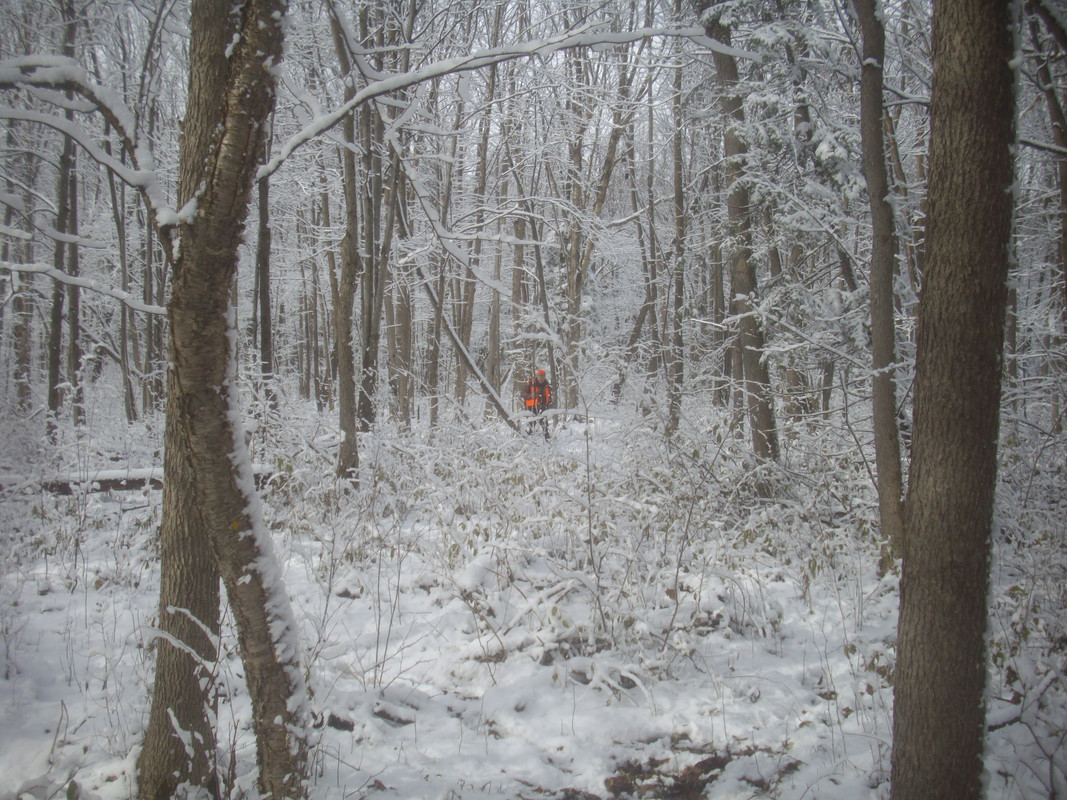 The following morning my Nephew and Sister in law were successful .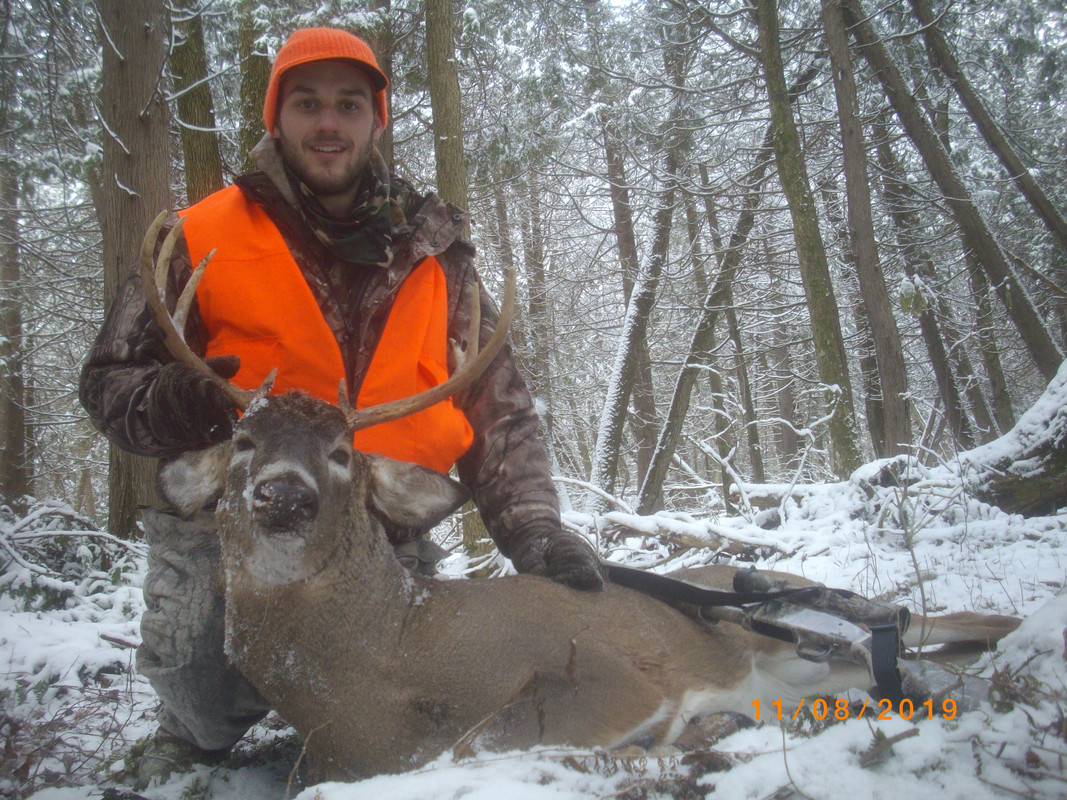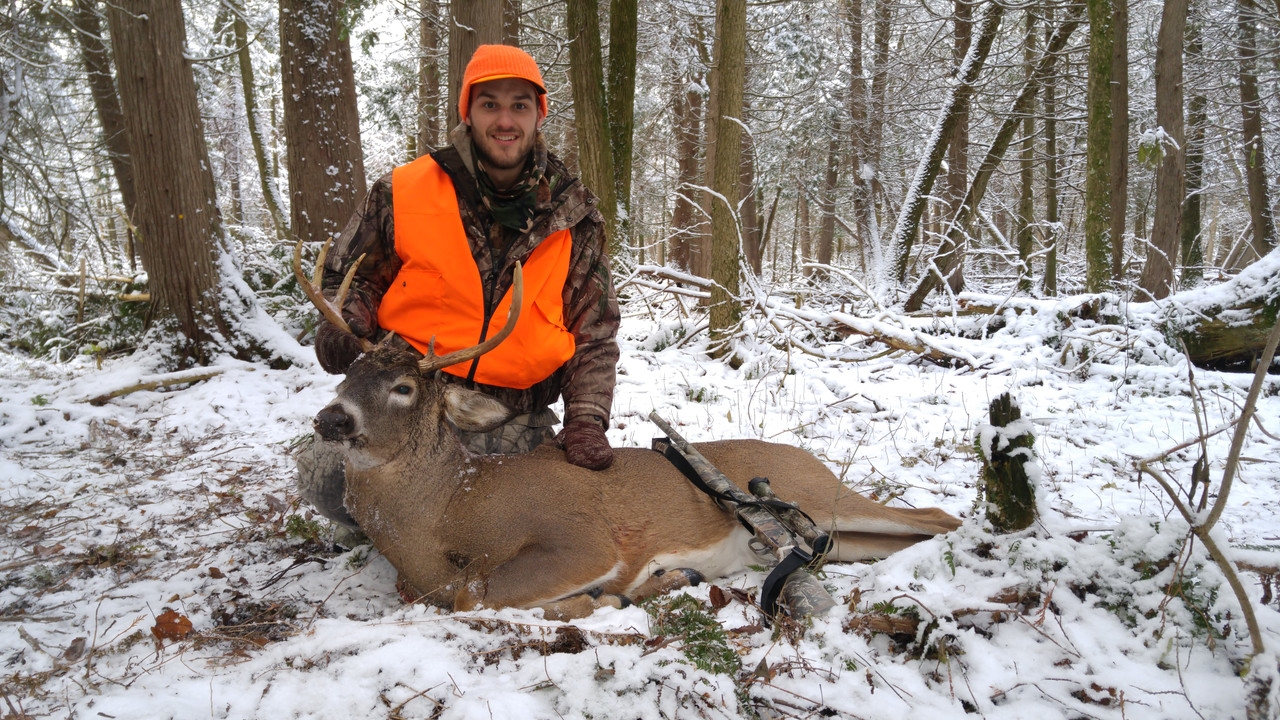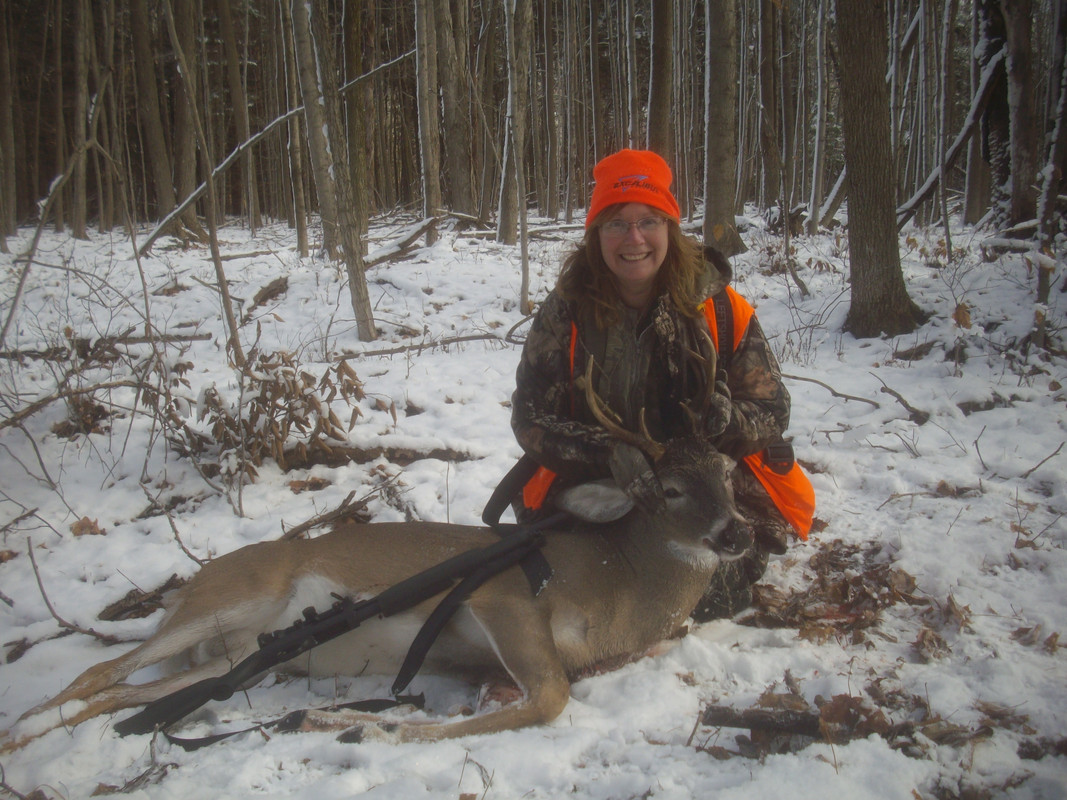 Rhonda decided she was going to try and drag the deer . She was successful in dragging it at least 5 feet .
But in her defense she did drag it once it was on the cart .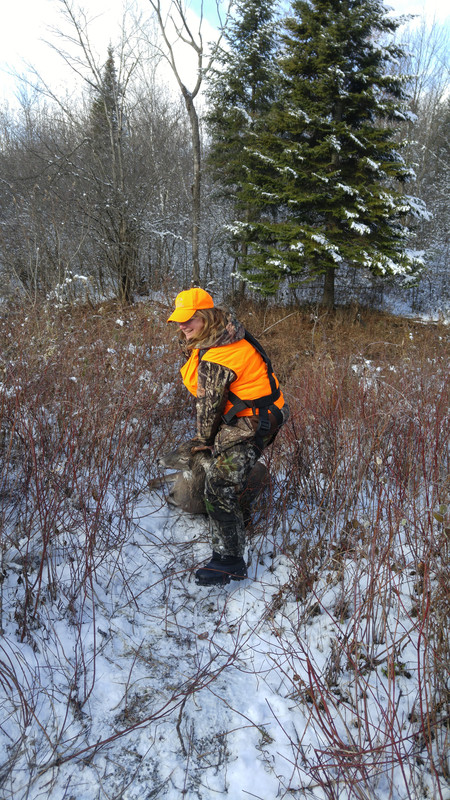 A proud Mother and Son moment .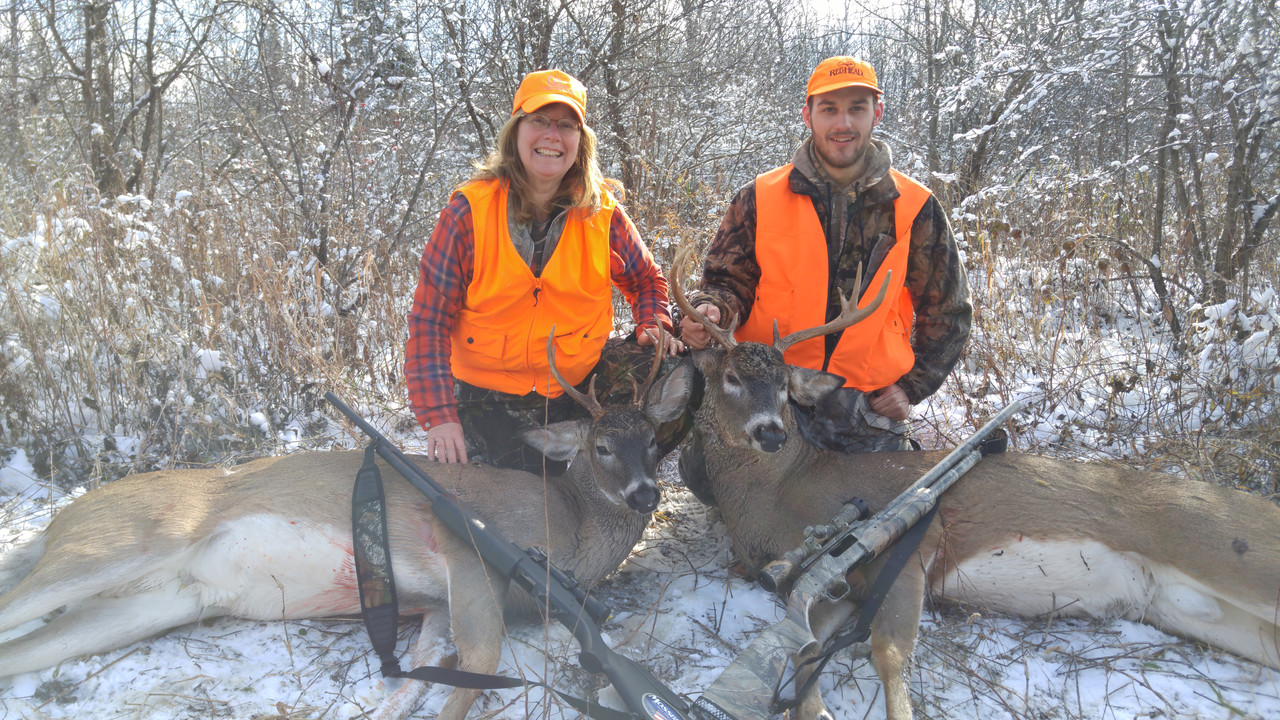 It is not a hunt for us without our traditional toast in the back of a truck .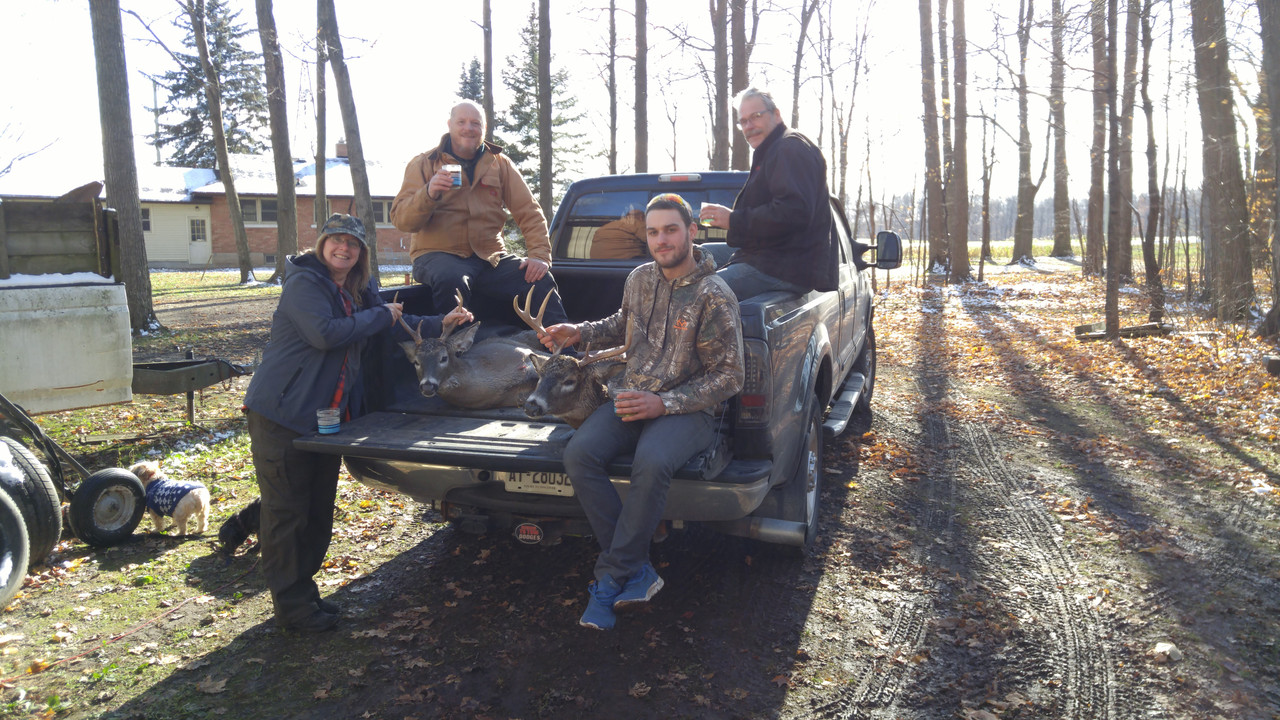 To cap off a pretty good week John shot a second buck on the Saturday as well .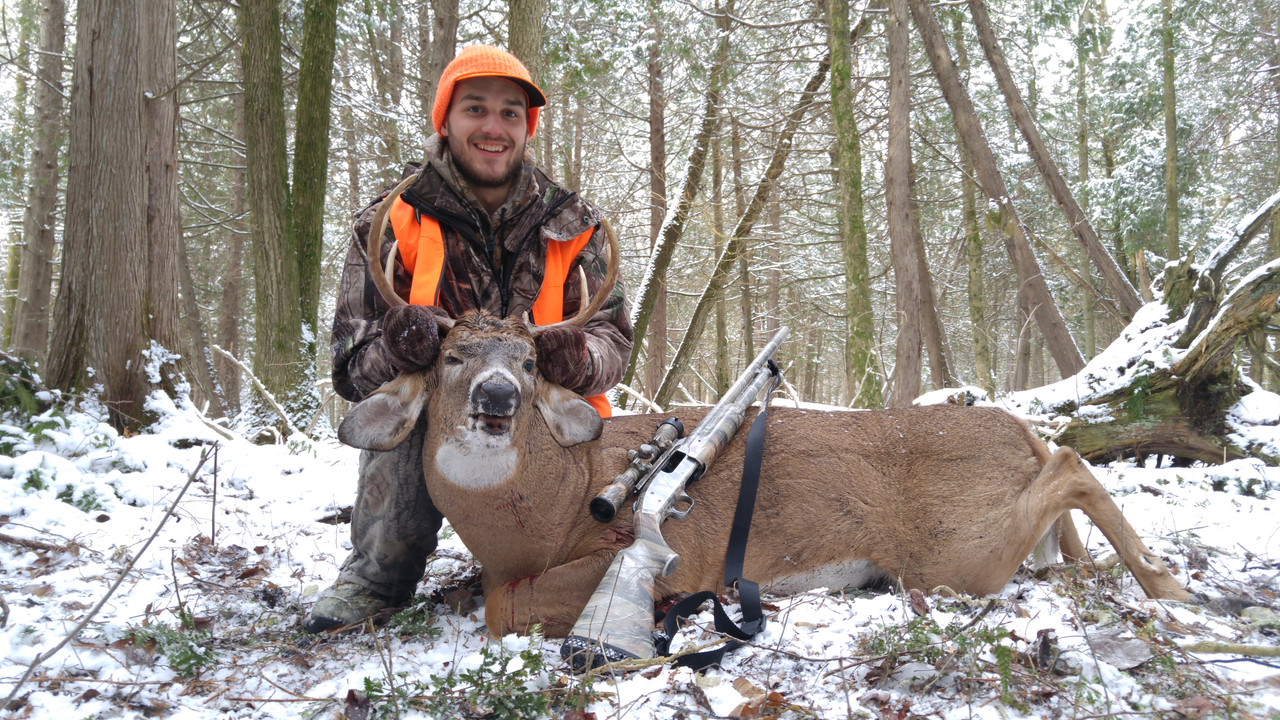 While we butchered on the Sunday my Brother put some of the meat on his smoker .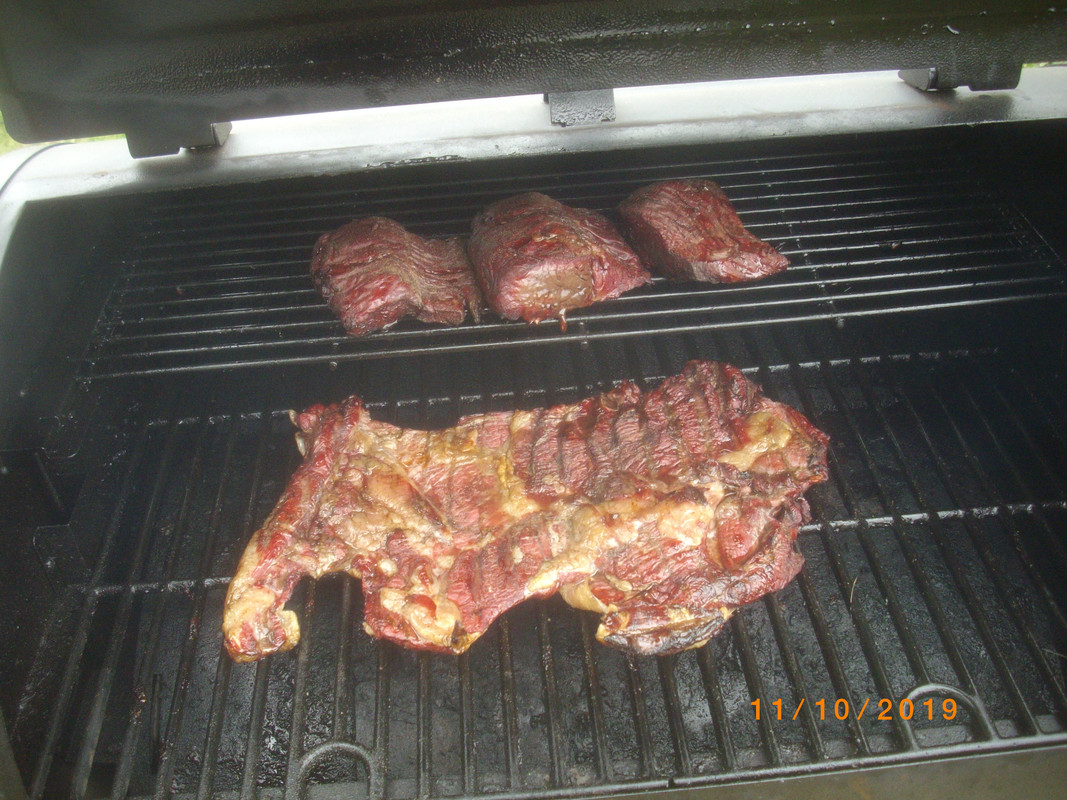 Spending the week with family is my perfect vacation .