Happy Thanksgiving! My brother and I have been hunting every day since the 22nd but no deer. We both saw does every time out but we want a buck. I had a chance at this deer we call Crazy Horn. We have seen him for 4 years now. He always has one nice antler and one mangled lump on the right side. The good side has more points this year but still isn't that big. Here he is: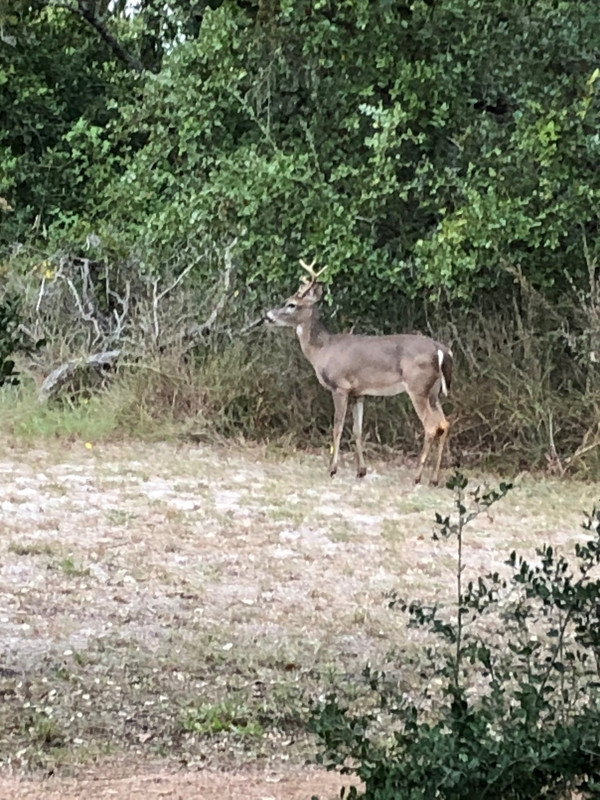 We have been getting enough squirrels for a pie using PCP's. Our recipe is: Squirrel meat in the food processor. Brown meat. Put cooked sweet potato (or your favorite white potato) in the blender with two caps of vanilla, two tablespoons of cinnamon, one teaspoon of honey, 1/4 teaspoon of black pepper. Make a past and spread in graham cracker crust and bake like any other pie. We use 425 degrees for about 20 minutes.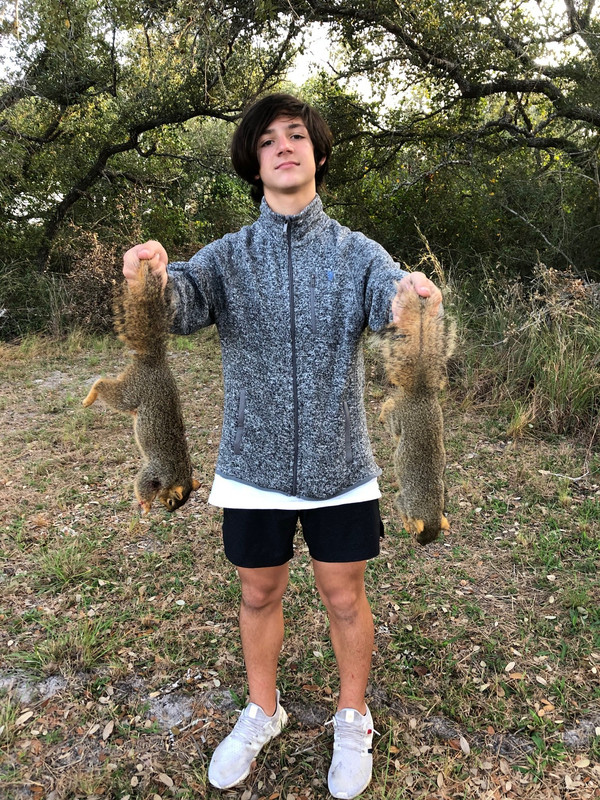 I never knew how to trap but I have seen it in magazines and a TV show, so I wanted to try it. My Dad showed me how to set up traps and what to do to make a trap line. I set up a baited snare and got a racoon on the first night. Little did I know that my Dad would make me skin and tan it. Boy they got a lot of fat. I am going to make something from the skin when its done.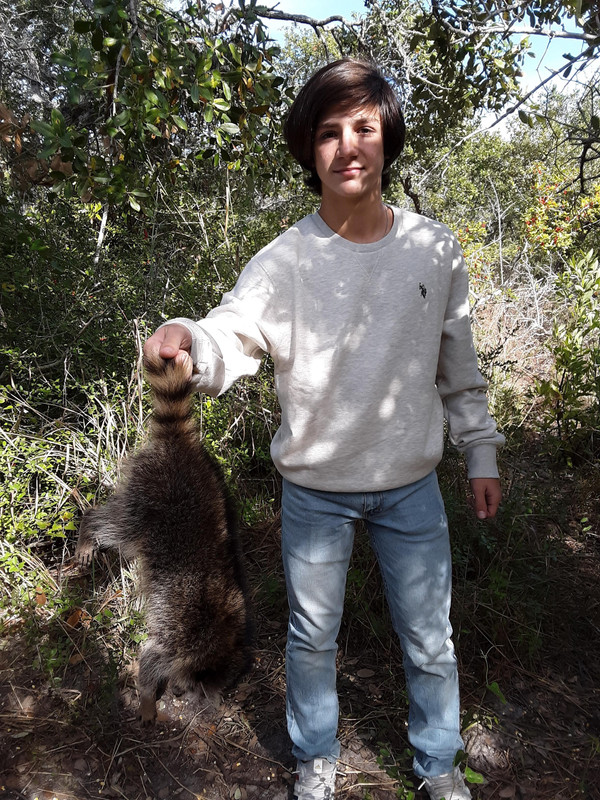 This year we did not get to travel to hunt and our friend Mr. Gary that invites us every Thanksgiving wasn't home this year. We are doing all of our hunting on our little property in the City, so bow and air power only (which is fine with us). My brother is hunting this morning and I am going this afternoon. After that, we will have to wait until later in the year because it is back to school and basketball. Good luck to everyone here that is trying to get a deer!
XB