My Dad said we could take this weird buck, uh sort of. We have pictures of it from the last 2 years and now this year. It always has one short spike antler and one 3 or 4 tine antler. The tine side never really gets any bigger. It is a small body deer and is a loner. It doesn't hang with the bachelor groups in the summer and early fall. It doesn't cruise with the does. It doesn't chase does in the rut or have a fawn with it. Just been a loner for 3 years that we know it. We had a camera knocked down and it was on the ground shooting up. This deer was walking around getting his belly photographed. It has, uh, a male part and nipples. He has been crossing a parking lot about 4PM for the past two weeks. Today he crossed at 340PM. I figured he might come back through, but either way it was a good deer day. I got in the blind at 350PM. About 9 minutes later this deer was 6 feet in front of me. He took a few steps and ended up 8 yards. I put the Leupold crosshairs on him and let the Matrix 380 rip the BEZS to him. He jumped and kicked but I didn't hear him fall or thrash. I also didn't hear him keep going very long so I was worried. I waited 5 minutes and looked for blood.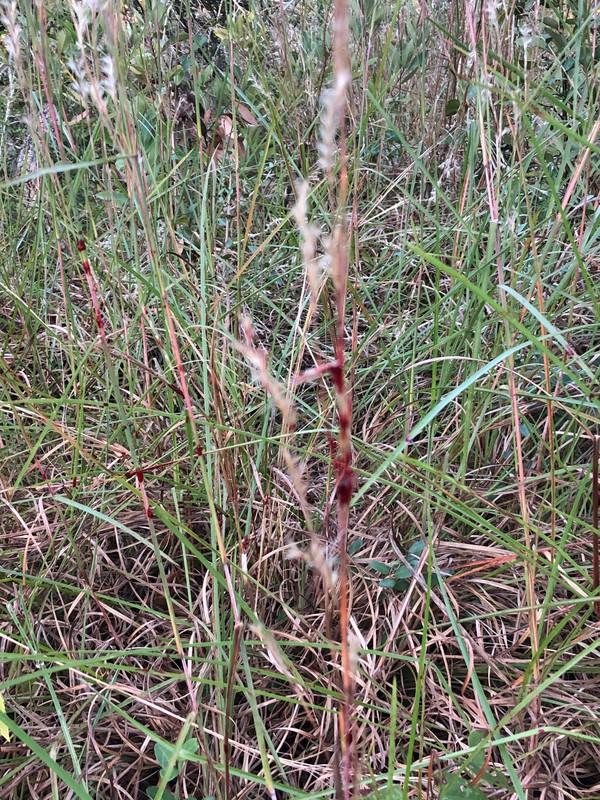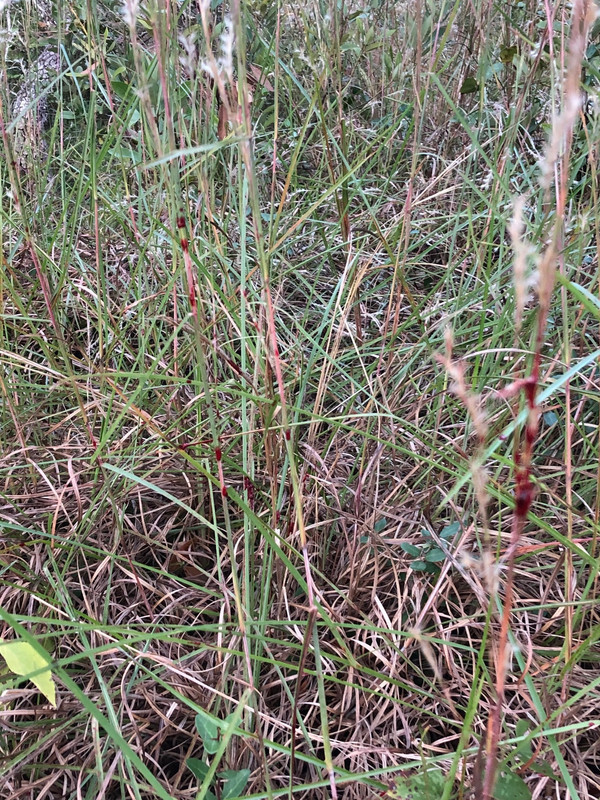 I followed to where I thought he went without staying on the blood trail and sure enough he was under a little bush about 10 yards from where I hit him.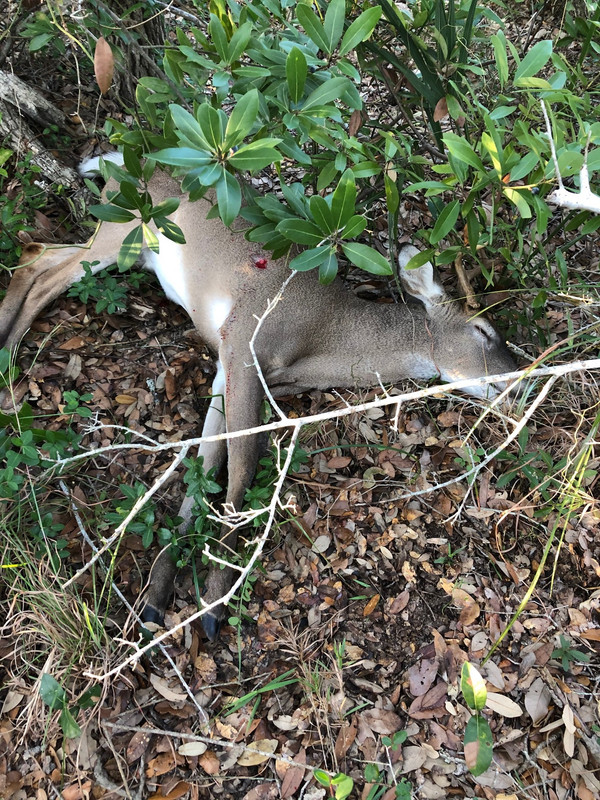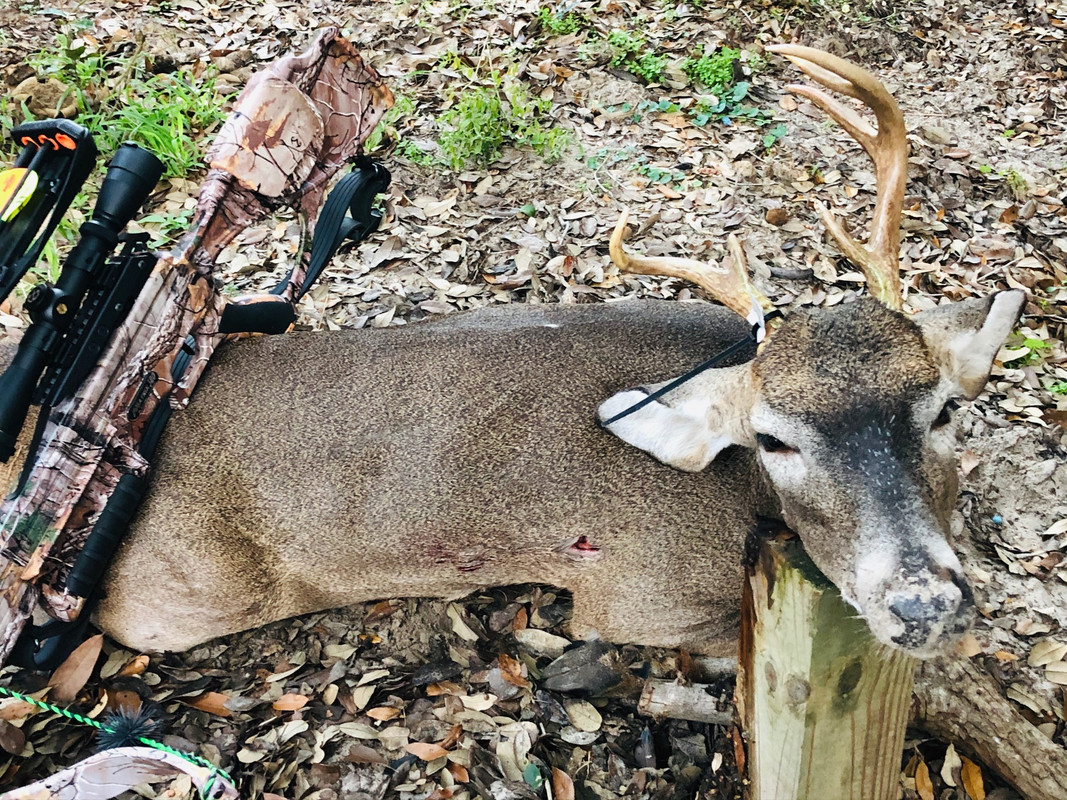 Yes, he or she or it does have a male part and balls, and 6 big nipples!