[url=https://postimg.cc/GB65vvMT]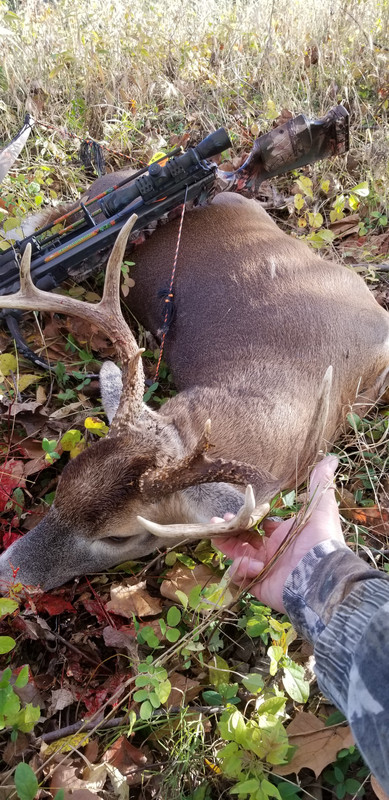 Last day of gun season here .l just couldn't shoot some of the smaller bucks in my woods knowing that they will be bigger next year.
The two target bucks this year are gone one got hit with a F150 the other has dissapeared so today l was on public land the last day of gun buck and decided to take this nice little 8. Little vixen made quick work of him with a little nap shockwave 40 yard recovery he was on the hoof at a decent pace and the shot was good. My brother got a nice 9 pointer with the ten guage and buckshot last week .
In all it was a great crossbow year for me.
I still have one more doe tag for winter bow ....its all good!