Moderators: Bill T, Excalibur Marketing Dude
---
Posts: 127
Joined: Sat Jun 18, 2016 12:48 pm
Location: Denham Springs,Louisiana
I do prefer morning hunts beacause of the improving light conditions. I do have places that produce only in the morning and some only in the evening but after a quick kill count, 50 percent are killed in the morning and the other 50 percent in the evening. Go figure!
2016 Matrix Grizzly (Red Bud)
18¨ Diablo lumenok bolts
100 gr. X-Act broadheads
Nikon Bolt XR
R.E.D.S
String by xcaliber
---
Another morning kill on 1-6-20. Got to love a late season buck.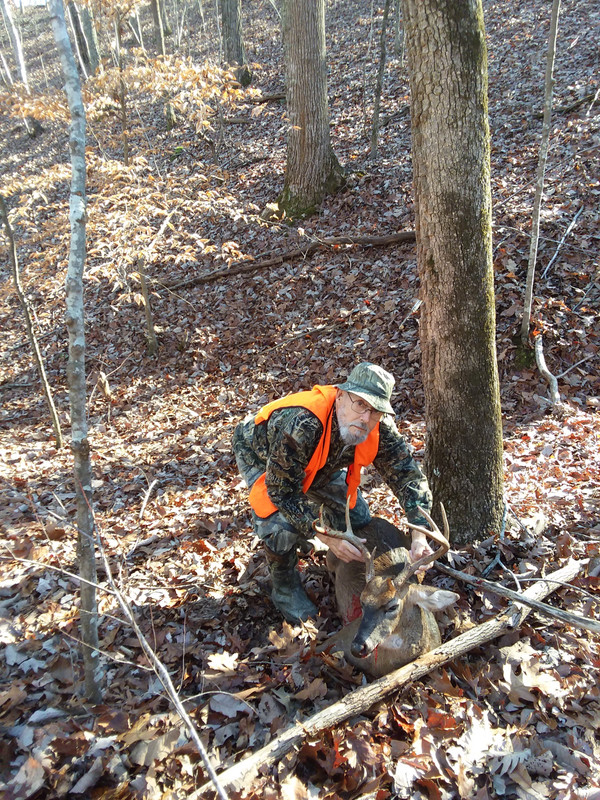 Wildlife Population Control Specialist
---
Boo

wrote:

↑

Mon Dec 30, 2019 9:25 am

I like morning hunts because you don't have to track in the dark. I like afternoon hunts because I think it's too easy to bump deer in the morning darkness going in, lessening the chance of a shot opportunity. In the end, my tendency is to hunt afternoons but recently I've hunting mornings and I like spending more time in the field.

What say you all?
Im with you on all counts! I have more spare afternoons then mornings. My property is too easy to bump deer walking and driving in before sunrise!
Kandy-a.k.a Raid
Midge- a.k.a Micro 335
SSAS Spynal Tapps-Original
100 Grn 2" Shwacker
Boo threads
Don't wreck the fun house!
---
Posts: 532
Joined: Fri Nov 24, 2017 10:09 am
Location: Deep in the Heart of the East Texas Piney Woods!
Nice Buck!!

AJ
"No matter how big a hammer you use, you can't pound common sense into stupid people"!!
"Howdy" and Happy Hunting from the Heart of the East Texas Piney Woods!!

Micro Suppressor 355

---