[url=https://postimg.cc/CZJ7DdDM]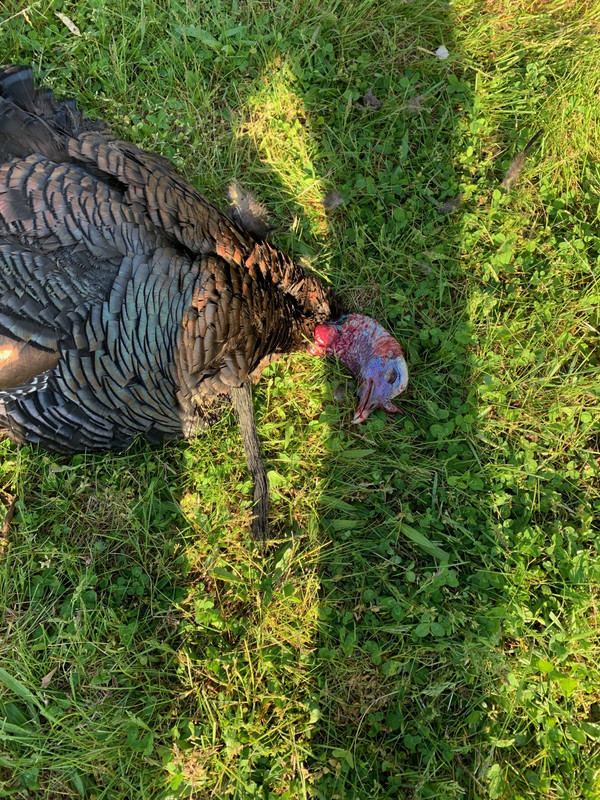 After brothers successfully day Saturday l went out with the lbex to get a gobbler .weatherman promised wind but it was dead calm this morning after 3 hours in the blind no luck so l tried another area.l put only 2 hens out not my normal flock.
This guy came in but wouldn't come in past 37 yards .
Being dead calm I rested the ibex on the log l was behind and fired the super freak Turkey stopper combo .lt bowled him over and nothing ....no flapping o movement l could not believe it worked so good.
Upon inspection the big gobblers head had some non penetration pellet strikes from a shotgun
A friend told me today of another hunter that took a stupid long shot with a 20 gauge on Saturday I'm thinking this was the bird. That explains the call shyness
Anyhow I'm am smiling about the morning feeling a tad guilty about the long shot l took but also a little proud that l shoot often and and practice year round ..lt wasn't a hail Mary either. Ohh well that's all l will leave it at that
It was ibex's first Turkey l love that little sniper