[url=https://postimg.cc/nX7SxRCH]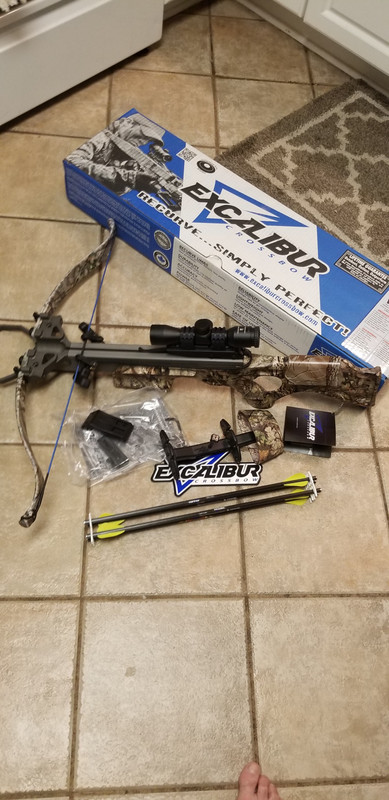 Local craigslist listed a brand new never opened matrix sapphire in the box for 300 bucks....whaaat?
So l drove the 30 miles expecting too good to be true but was met with the unopened box and an older gentleman that simply noted that he "buys and sells stuff " ...
I asked to open the new box to make sure there were no bricks in the box lol. Inside was the brand new factory sealed sapphire and all accessories.
Wow l left the wawa parking lot smiling. Smiling all the way home
Upon assembling l used my last nikon p3 scope and lt got tactical rings like my others .
I was going to put my micro stock on it but honestly l like the sapphire shock better but I'm gonna put a stock extender on it like the vixen has.lm not a big person the stock fits me pretty good.
It shoots as good as any other excalibur l have but the trigger is next in line for upgrade.
It actually in my opinion shoots friendlier than my micro in my immediate first impression .
I really didn't need a new bow but this is good stuff
Now the little vixen has got a sibling
305 fps is plenty for me ..l was eyeing these little gems up before l just couldn't comit to 700 bucks spending on one