Mrs. Hatchet and I have been hunting every chance we get since archery season opened October 3rd. I have seen a few deer and she saw one when we hunted together.
Monday night we went to the orchard shack for an evening sit. After an hour the deer started to file into the food plot. In a matter of seconds we were looking at 5 deer. The largest one was closest to us and I told my wife when she had a clear shot to take it. The deer was at 20 yards and perfectly broadside. Tink! The Axe slung a Muzzy tipped Zombie Slayer right into the sweet spot. Deer scattered in every direction. I saw her deer go hard to the left side of the orchard and disappear behind a brush pile.
It was hard to sit and listen to see if we could hear anything. After a few minutes I cautiously crept from the shack to the point of impact. If I would have looked in the direction she ran I would have seen her laying there. I found the arrow with good blood end to end. After a moment I looked into the brush. Deer down. Only made it 15 yards. I looked at Ma in the shack and told her. She was so excited.
We have been deer hunting together for a few years. Every year without success helped us plan and change our tactics. This year we built a shack in an old overgrown orchard behind our house. We planted a small food plot of turnips and beets. The deer seem to love this place.
When we opened the deer up I noticed she had made a perfect double lung heart shot.
Here are some pics for you guys.
[url=https://postimg.cc/yDZVytZk]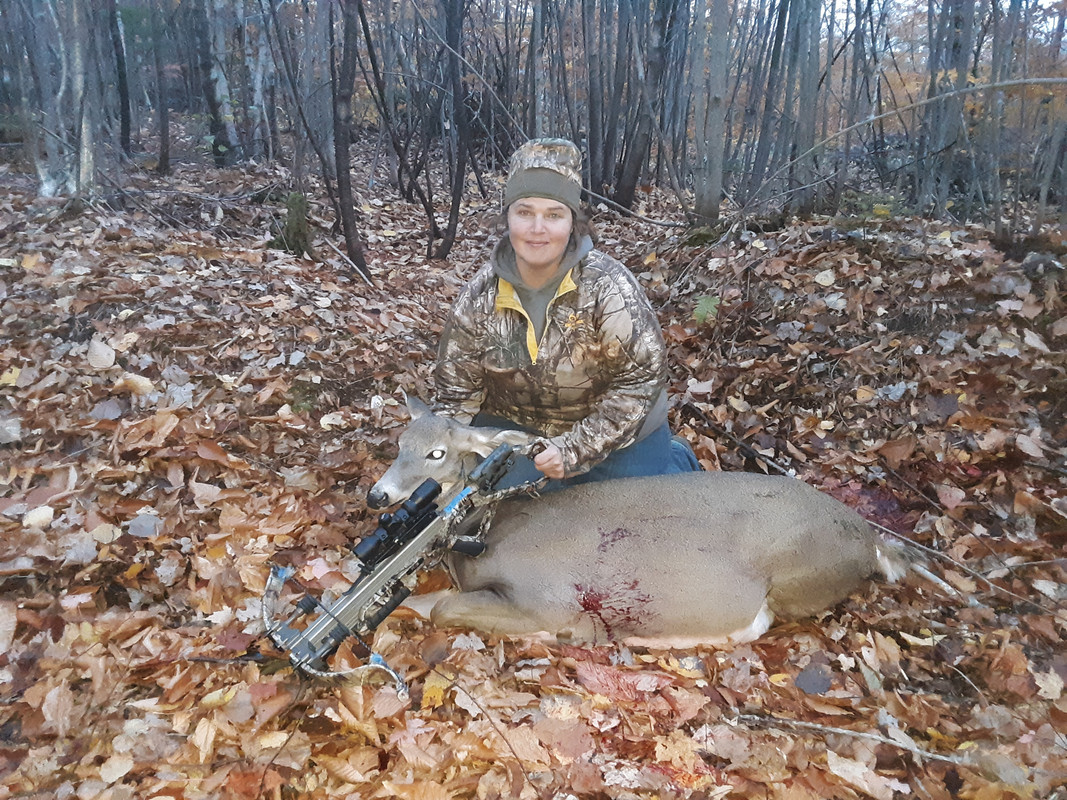 And a picture of our orchard shack buried in brush.
[url=https://postimg.cc/8JrBp1JT]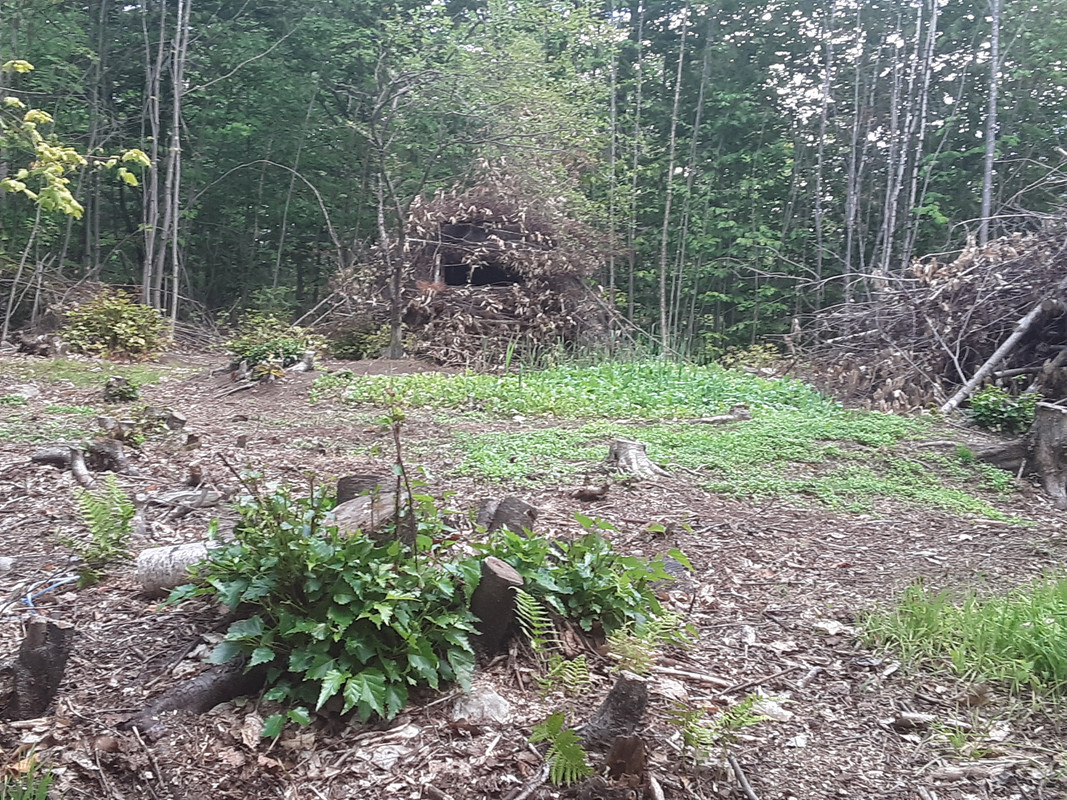 Hoping everyone is enjoying the season. Good luck to you all. Be safe.
Hatchet