Last weekend The Elgin Conservation and Hunting Heritage Association once again hosted a "Woman in the Wild Outdoors" weekend at the East Elgin Sportsman Association. It's a weekend long event where the woman get to choose from various outdoors related activities they want to participate in. There's everything from 3D archery to hand gun shooting, trap shooting, outdoor cooking, canoeing to name a few, they even had a chance to participate in a beaver skinning clinic. As in past years Vixchix and myself did our best to help introduce some of these woman to the wonderful world of crossbows.
We ran two sessions on the Saturday as well as an informal "drop in" shoot at the end of the day where other event volunteers got to stop by try out the bows.
First was the talk on crossbow history, parts, safety etc.
A couple of pics of the ladies shooting.
Some of the other event volunteers trying out the bows. Some of you old time forum members may remember "bbbwb" from years ago on this forum. That's him with the beard.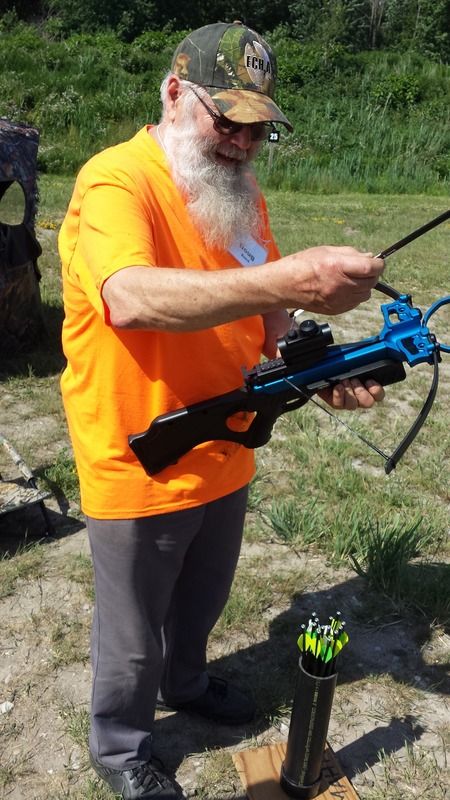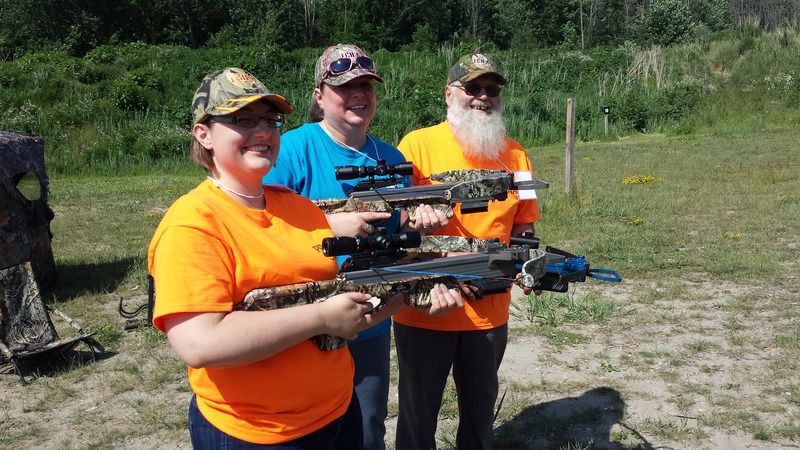 Shelter building.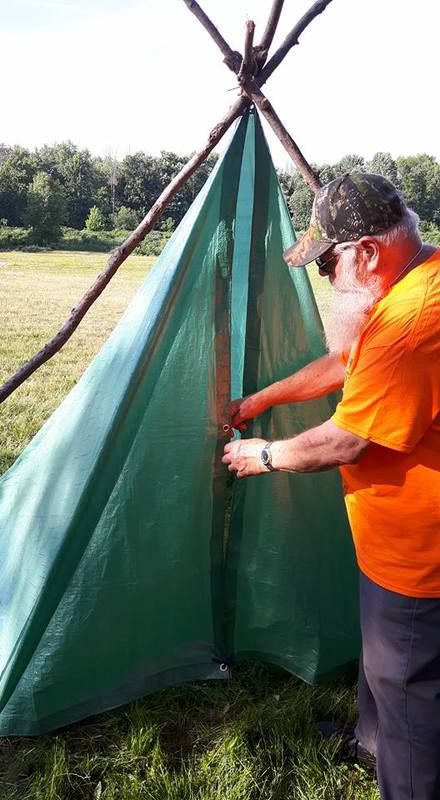 Outdoor cooking.
All of the participants were automatically entered in a draw for a Matrix 330.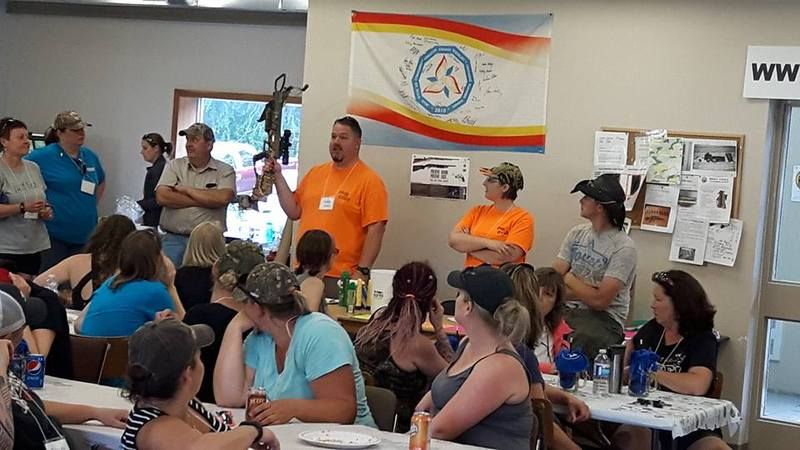 It was another great weekend. Thanks to Excalibur for supplying three bows, targets and arrows for us to use.