[url=https://postimg.cc/RNXr4cP6]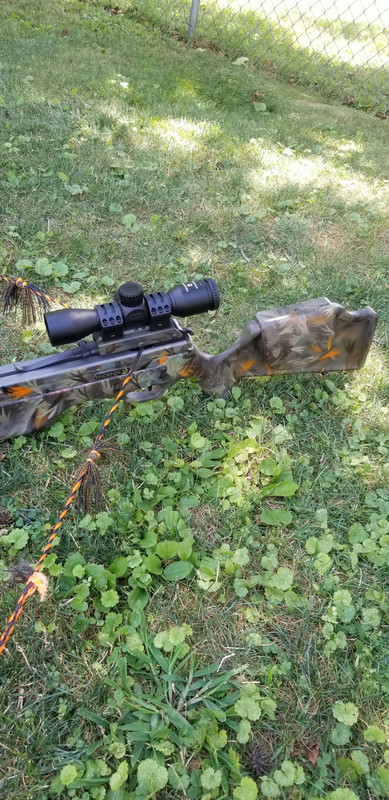 After working on the Phoenix now and then since winter it is finally done.
I tried to make it resemble a old wolverine kinda paint look with a Matt clear coat over all camo. She's got an awesome boo crisp boo trigger ,Nikon p-3 with weaver 6 screw med. Scope rings,shortened scope mount,vixen master string (from the land of rocks) foamed rail .dr stirrup bumpers ,and excalibur limb silencers.
So far the bow shoots a bullseye 15 yards first shot outta the bench no sight in yet. Lol.
I was trying to make it as quiet as possible for my backyard sneaks. And what surprised me the most is just how quiet it is.(tooonk) instead af("PANK").Even with the silencer overkill were at 283 fps with a heavy arra. I hope she's lucky for me l gotta good feeling about her.