[url=https://postimg.cc/PvTW0934]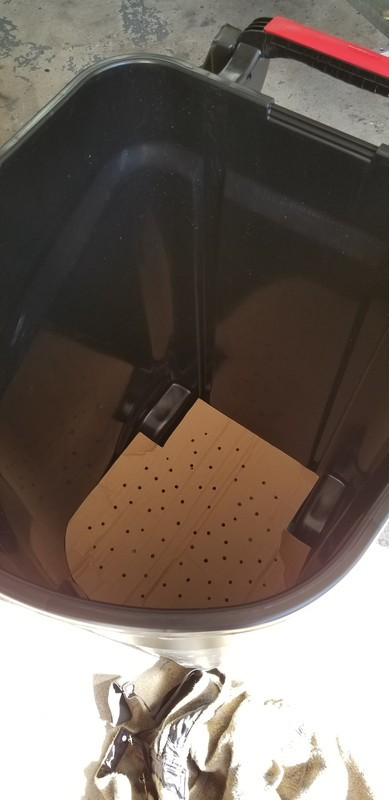 Usually l put all my hunting clothes in a super large camo duffel bag just a super sized gym type bag. With ragweed and other native natural herbs cut down and dried into a potpourri then stored in a pillaged pair of pantyhose tied tight.
This year l bought a new rubbermaid swing lid trash can and put all the herbs on the bottom with the cardboard
Divider with lots a holes poked through.
I'm loving this setup l just root thru the can and get what l need and everything stays scented and it fits neatly in the back of the garage.
Much better than the duffle bag now l can rotate the cold weather clothes top and bottom
The scented clothes and a clean body along with doe p has always worked really good for me.
I was gonna buy one of the commercial closets but this works really good and is a heck of a lot cheaper .
Just wanted to share hope it works if your looking for a scent containing idea.